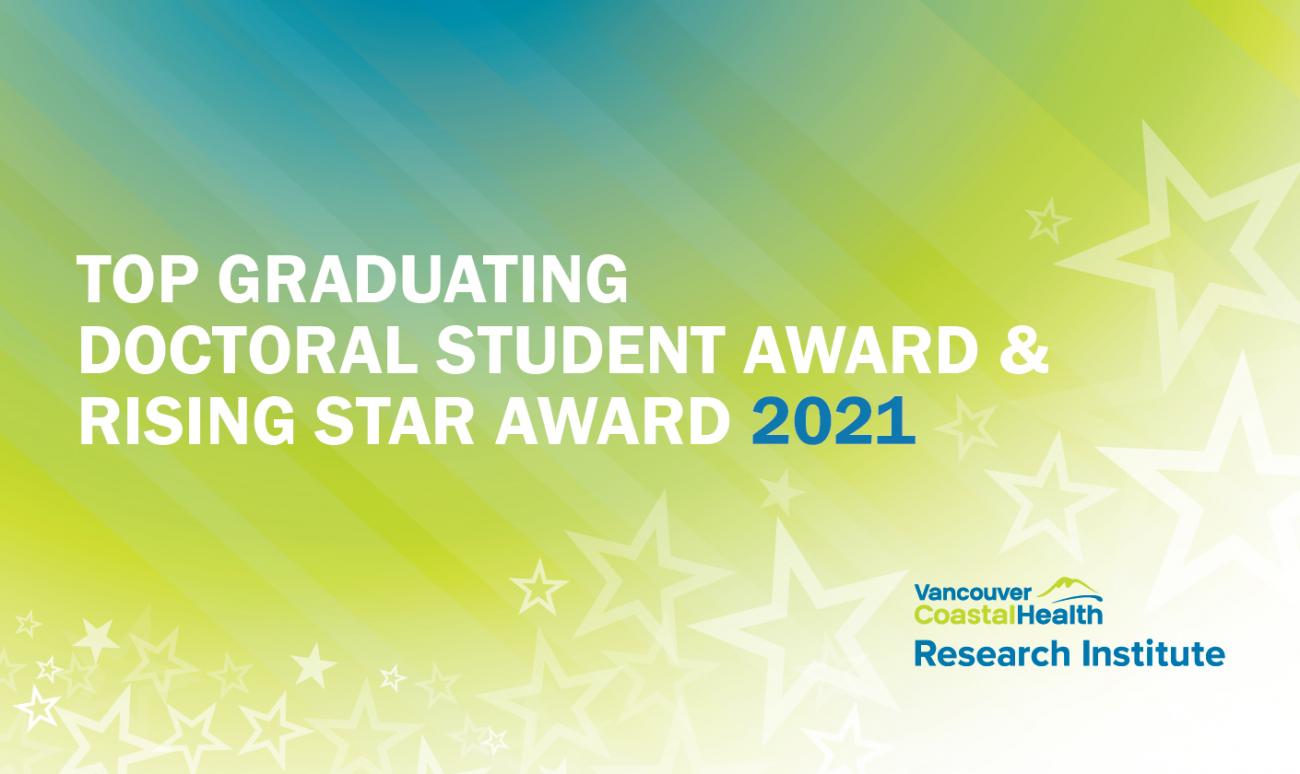 Congratulations to the 2021 Top Doctoral Student and Rising Star Award recipients!
Vancouver Coastal Health Research Institute (VCHRI) is proud to support tomorrow's research leaders with the Top Graduating Doctoral Student Award and the Rising Star Award. These awards recognize outstanding efforts by VCHRI research trainees in research excellence, service as role models, and other contributions to the Vancouver Coastal Health research community. 
The 2021 Top Graduating Doctoral Student award recipients are:
The 2021 Rising Star award recipients are: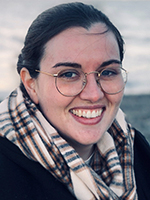 An exemplary scholar with a thirst for knowledge, Rachel is known for her curiosity and ambition. In addition to her talent as a researcher, Rachel is highly skilled in knowledge translation. Through her involvement with public talks on health topics, conference presentations, and management and growth of two academic Twitter accounts, she is dedicated to communicating science in an engaging way. 
Rachel's research addresses the structural and functional basis for cognitive impairment in older adults, and how these understandings can be leveraged to inform the development of more effective intervention strategies for this major health challenge.
"My collective thesis works will not only fill knowledge gaps in the prognosis of cerebral small vessel disease, but also provide guidance on potential interventions to target disease progression," says Rachel. "These findings will help prevent cognitive and mobility decline in older adults, and they could also have the potential to delay or even prevent the onset of dementia."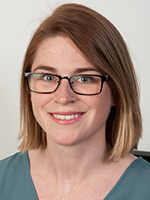 Jennifer is lauded by her mentors and peers for her exceptional achievements as well as her drive for interdisciplinary research. Her research aims to meaningfully improve the prevention and rehabilitation of cerebrovascular disease.
Jennifer's research uses an MRI technique, called diffusion tensor imaging, to measure changes to the structure of the brain that occur after stroke and over the course of typical aging. She presented her thesis project at the University of British Columbia (UBC) Three Minute Thesis competition, and received second place across all faculties.
"The results from our research show that diffusion tensor imaging is extremely sensitive to vascular damage in the brain. This means we might be able to use these MRI techniques to predict if someone is at high risk of future cognitive decline," says Jennifer. "I hope one day these MRI technologies could be used to help us maintain healthy, active lives well into our late years."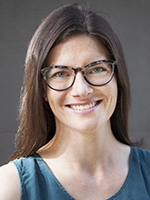 Beverley's interest in both academic research and its clinical applications led her to join an elite program at UBC where she is simultaneously completing both a Master of Physical Therapy and Doctor of Philosophy in Rehabilitation Sciences. She has been recognized for her research potential through numerous prestigious awards, including a doctoral research award from the Canadian Institutes of Health Research and funding from the Kappa Kappa Gamma Foundation of Canada.
For her research, Beverley is studying physical guidance and motor control using a bimanual robot programmed with dynamic novel movements. Through this research, she hopes to provide insights into plasticity and advance best practices for patients re-learning movement patterns after losing motor function due to stroke. 
"This work will provide evidence as to how sensorimotor integration may be altered after stroke," says Beverley. "The findings will also provide a rationale for the potential use of robot-assisted therapies as a clinical tool to assess upper-extremity sensorimotor impairment and improve rehabilitation."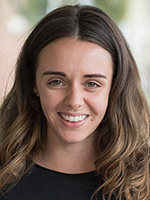 With a strong desire to create lasting changes in the field of medicine and beyond, Jessica is known by her peers as a leader and problem solver. She has collaborated internationally with clinicians and biomedical imaging experts, and received awards that have allowed her to perform exciting research in Europe. 
Studying experimental medicine at UBC, she works between the disciplines of neurophysiology and physics to understand brain health as it relates to chronic pain. Her current research uses a specialized neuroimaging technique to investigate novel biomarkers that can help with the diagnosis and progression of pain. 
"The average wait time for treatment at publicly funded pain clinics in Canada is one to three years. The lack of diagnostic and treatment efficacy methods are major factors contributing to this," says Jessica. "My goal is to create a publicly available tool for implementation in research studies to allow more researchers to explore health and disease in the brain."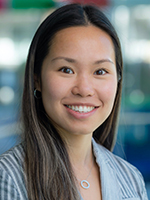 With an interest in the intersection of science, education and knowledge dissemination, Amanda is passionate about communicating research findings to the science community and the general public. Over the course of her graduate studies, she has presented at over 30 conferences and symposiums in an effort to share her learnings and advance medical knowledge.
Amanda's primary research interest is in spinal cord injury and finding ways to improve the clinical management of those living with injury. Her most recent study investigated the feasibility of an implantable optical sensor to monitor spinal cord oxygenation and hemodynamics during the first week after spinal cord injury.
"This study shows that our sensor could provide a way to monitor real-time changes in spinal cord oxygenation and blood flow, which would give clinicians the ability to better manage acute spinal cord injury," says Amanda. "Next steps include refining the sensor to be used in clinical application."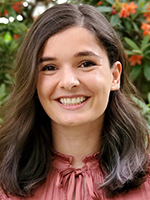 As an avid runner and former captain of the varsity squash team at Western University, Michaela personally understands how important staying active is for physical and mental well-being. Her passion for musculoskeletal health and sport drives her ambition to develop novel exercise-based treatments for individuals with osteoarthritis.
Michaela's research explores running and knee osteoarthritis. Her current work combines biomechanical assessments and advanced medical imaging of the knee joint to determine whether those with knee osteoarthritis run differently than those without.
"I'm sure you've heard that running is bad for your knees," says Michaela. "However, this idea is not based on scientific research. My research will probe the unknowns regarding whether running is 'knee safe.' Eventually, these results will be used to provide evidence-informed recommendations for runners with knee osteoarthritis."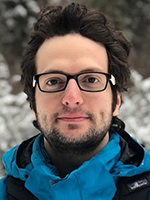 Baraa is an innovative and original thinker, described by his mentors as a leader in both the lab and the community at large. His involvement on the organizing committees of institutions such as hackseq, VanBUG, and SFU OMICs has cemented his role as a prominent voice in the local bioinformatics community.
Baraa's research is centered on computational cancer genomics. For his most recent study, he developed a computational tool—affectionately known around the lab as Freddie—that addresses critical challenges in studying cancer-associated genes.
"Alternative splicing plays a central role in the development of many cancers. However, our ability to identify alternative splicing is limited, and the current annotation databases of alternative splicing are not comprehensive," says Baraa. "Developing methods that can use long-read sequencing without needing to rely on annotation databases will have a major impact on potential future applications of personalized cancer medicine. With the help of Freddie, this could be possible."
---
These awards will help fund the trainees' attendance at international conferences to share their findings with the research community. Conference participation is critical to the development of a research career, and VCHRI is proud to support them in this endeavour.