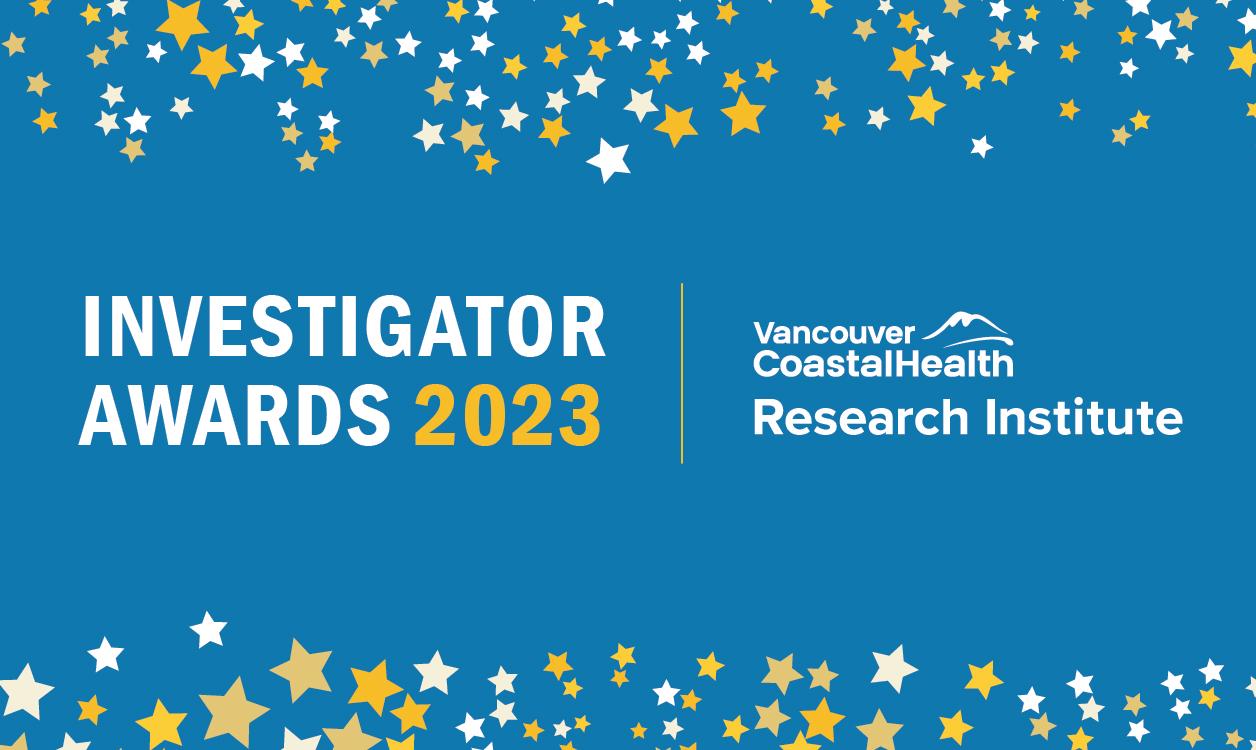 Congratulations to this year's recipients of the Vancouver Coastal Health Research Institute Investigator Awards.
Vancouver Coastal Health Research Institute (VCHRI) facilitates clinician-scientists in their efforts to make new discoveries to improve the health and well-being of patients across their lifespan. The Investigator Awards provide salary support to leading health research investigators in order to help expand their capacity for innovation-driven research that can lead to new health care knowledge.
The 2023 VCHRI Investigator Awards recipients are:
---
What can be done to reduce sexual distress among people with vulvar lichen sclerosus?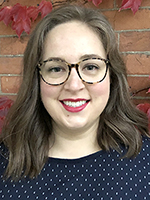 Vulvar lichen sclerosus (VLS) is a chronic skin condition that affects the external genitals, such as the labia and clitoris. The condition occurs across the lifespan and symptoms include genital pain, itch and irritation, which can cause significant distress and prompt referrals to the BC Centre for Vulvar Health at Vancouver General Hospital. Even with medical treatment, patients with VLS may experience chronic sexual problems, such as low sexual desire and painful sex. Yet, most patients with VLS remain sexually active.
"In the context of long-term relationships, patients with VLS may be motivated to have sex to avoid negative outcomes, such as a conflict with a partner, rather than to experience positive outcomes, such as sexual pleasure or feeling connected to a partner," says Dr. Bouchard. "Having sex to avoid negative outcomes is a risk factor for sexual and relationship problems."
The goals of this two-part study are to assess and compare the sexual motives of patients with VLS with those of their romantic partners, as well as individuals without sexual difficulties. The study group will then examine how patients' sexual motives are associated with their sexual health outcomes over time.

"The results of our study will inform future research as well as educational materials and psychological supports to help reduce sexual distress among patients with VLS," says Dr. Bouchard. "Supporting patients' sexual health is essential for their overall health, quality of life and relationship well-being."
 
Can whole exome sequencing technology aid in assessing the completeness of bone tumour removal?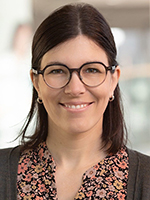 Primary bone tumours of the spine are potentially lethal and can be extremely challenging to treat. Management of these tumours in the era of personalized medicine requires an interdisciplinary approach between surgeons, medical oncologists, radiation oncologists and pathologists. The current recommended treatment is to remove the whole tumour in a single piece. However, the tumour's close proximity to the spinal cord makes this a challenging procedure with a high complication rate. Because of this, high-dose radiation and chemotherapy are often follow-up treatment recommendations. A deeper understanding of surgical outcomes could result in more personalized treatment recommendations. 
One of the goals of Dr. Charest-Morin's study is to develop biomarkers that can detect the presence of circulating tumour cell DNA (debris) in individuals with spinal bone tumours before and after they undergo surgery. To accomplish this, researchers will use whole exome sequencing (WES) technology that can identify residual circulating tumour DNA changes in a person's blood.
"The decision-maker about which treatment to pursue depends on the molecular characterization of the removed tumour and whether there is any residual disease at the tumour site after removal," says Dr. Charest-Morin. "WES could offer a more reliable alternative to help determine the completeness of tumour removal and the need for additional treatment."
 
How could further classification of a lethal endometrial cancer molecular subtype help advance therapeutic development?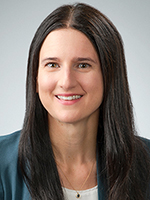 Endometrial cancer incidence and mortality continues to rise globally. Previous approaches to classify endometrial cancer did not reflect the biology and behaviour of the disease, or predict its level of risk. As a result, many individuals with endometrial cancer are over- or under-treated. In 2013, the Cancer Genome Atlas identified four molecular subtypes of endometrial cancer. This was followed by the development of a clinically applicable molecular classification tool named ProMisE (Proactive Molecular risk classifier for endometrial cancer) by the OVCARE team. 
The goal of Dr. Jamieson's research is to further refine the classification of p53abn endometrial cancers — which represent only 15 per cent of endometrial cancer cases, but result in 50 to 70 per cent of death — through analysis of molecular differences. Her team will also develop preclinical models of p53abn endometrial cancers to test responses to conventional and novel therapies, which could lead to more biologically informed treatments.
"This work will address the urgent need for therapeutic advances for the most lethal subtype of endometrial cancer," says Dr. Jamieson. "Our preclinical study will provide the potential basis for testing of novel treatments in clinical trials."
 
Can virtual cardiac rehabilitation improve outcomes for remote and rural patients with cardiovascular disease?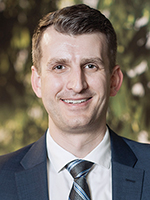 Cardiac rehabilitation has been proven to reduce hospital readmissions, secondary events and premature mortality in patients with cardiovascular disease. However, only 10 to 30 per cent of eligible patients receive this intervention — and this rate is even lower among individuals who are of low socioeconomic status or who live in rural areas. Cardiac rehabilitation delivered using virtual technology has the potential to significantly improve participation rates, patient outcomes and eliminate barriers to care — particularly among patients without access to facility-based cardiac rehabilitation.
"The COVID-19 pandemic has accelerated the development of virtual cardiac rehabilitation," says Dr. Moulson. "However, limited data exists to demonstrate its efficacy — especially in rural and remote populations."
The main purpose of Dr. Moulson's project is to assess the feasibility and outcomes of virtual cardiac rehabilitation as compared to the usual care for eligible patients in rural locations. The program will focus on improving participants' exercise capacity and fitness through the delivery of exercise therapy sessions via videoconferencing and the sharing of online educational resources.
"Results from this study will help inform future work on a provincial strategy aimed at improving equitable access to cardiac rehabilitation services, including for patients in rural and remote communities," says Dr. Moulson.
 
Can using machine learning to assess administrative data help predict stroke mortality?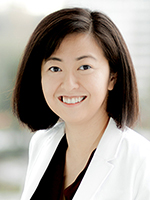 In the last decade, the United States and Canada has seen an increase in stroke mortality in certain subpopulations. The outcome of a stroke is challenging to predict, particularly in the acute setting. However, machine learning algorithms that leverage large administrative health services datasets can improve predictions by producing more widely accessible algorithms. This could in turn improve the accuracy of a patient's prognosis and treatment recommendations. 
Using national and provincial administrative data to examine a population-based group of eligible patients in B.C. from 2010 to 2022, Dr. Zhou and her team aim to compare trends in short- and long-term stroke fatality in people living in rural and urban areas. For patients receiving neurosurgical procedures, the team will be comparing machine learning techniques to predict mortality. This updated data could help to reduce health disparities among vulnerable populations, identify those at risk of excessive end-of-life treatment and identify the impact of advances in acute stroke care.
"Our work can help to clarify the real-world impact of acute stroke care, including its implications on health care costs and expenditures, as well as potentially improve predictions of stroke mortality to enhance patient care," says Dr. Zhou.