News Release
Four researchers from Vancouver Prostate Centre (VPC) – a Vancouver Coastal Health Research Institute centre – are recipients of Prostate Cancer Research Awards from the U.S. Department of Defense's Congressionally Directed Medical Research Programs. The awards total more than $2.8 million US.   
"To receive such a number of grants for researchers at our centre from an international funding agency such as the U.S. Department of Defense is unprecedented in the Canadian prostate cancer research arena," says Dr. Martin Gleave, executive director of VPC. "We are excited to be collaborating with many prestigious centres throughout North America to tackle several new approaches to treat prostate cancer, the most common form of cancer in Canadian men."
The four VPC award recipients are: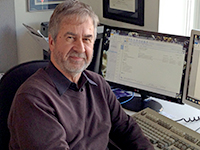 Dr. Paul Rennie in collaboration with Dr. Scott Dehm (University of Minnesota) and Dr. Daniel Gewirth (University of Buffalo), for their ongoing work developing a new class of drugs to inhibit all forms of the androgen receptor in castrate-resistant prostate cancers. The outcome of this research has the potential to help all patients who suffer from advanced prostate cancer: especially those who have become resistant to conventional hormone therapies, since it may lead to new treatments to prolong their state of remission. The goal is to lay a sound scientific foundation for the development of these new types of drugs, and the researchers expect that one or more lead compounds emerging from this work will be ready for clinical trials in three years.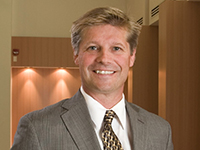 Dr. Martin Gleave in collaboration with Dr. Ze'ev Ronai  (Sanford-Burnham Medical Research Institute, La Jolla) and Dr. Neil Bhowmick (Cedars-Sinai Medical Centre, Los Angeles), for a project targeting the protein "Siah" as a novel therapy for metastatic prostate cancer. The researchers propose to examine and improve upon small molecule inhibitors for Siah that effectively inhibit prostate cancer cell growth for assessing the ability to develop Siah-based therapies against the most aggressive forms of prostate cancer. Their studies will pave the road for clinical evaluation of Siah inhibitors, alone and in combination with existing and developing therapies. Within two to four years of completion of their proposed studies, they will be positioned to perform pre-IND (investigational new drug) and subsequently clinical trials using Siah inhibitors.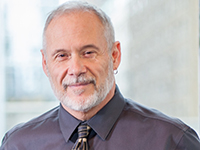 Dr. Ralph Buttyan is collaborating with Dr. Brian P. Callahan (SUNY Binghamton) for their project developing and testing new therapies that block the ability of prostate cancer cells to produce "Hedgehog" proteins by interfering with their maturation and release from the cancer cells. While there are some drugs currently being tested that block the action of Hedgehog proteins on tumour cells, this project will develop inhibitors for potential clinical application with an entirely different mechanism of action.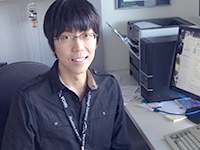 Dr. Michael Hsing for his project on the identification of novel drug targets and lead compounds for advanced prostate cancer through genomic and cheminformatic analyses. The proposed project aims to combine the power of big data analyses, protein modeling and simulation, computer-aided drug design and biological validation to develop next generations of drugs, targeting malicious proteins in prostate cancer. Researchers anticipate that results from this project will lead to new drugs that can be used alternatively or synergistically with current hormone therapy to benefit patients with the most deadly forms of prostate cancer.
To learn more about prostate cancer research at VPC, visit www.prostatecentre.com.