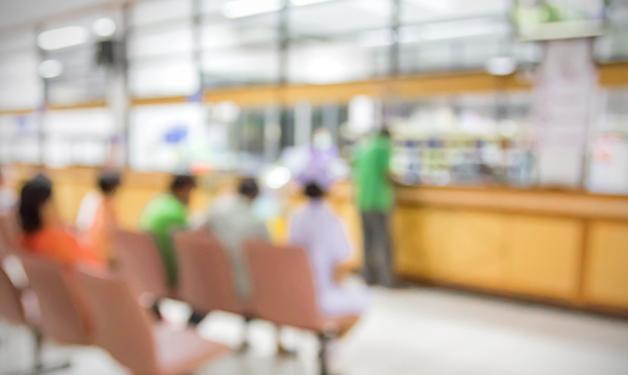 Study saves B.C. PharmaCare costs and spurs further investment and research.
The Djavad Mowafaghian Centre for Brain Health, a Vancouver Coastal Health Research Institute (VCHRI) centre, has topped 193 research sites around the world having recruited the most participants for an international clinical trial investigating the efficacy of a new multiple sclerosis (MS) drug called ocrelizumab.
"A good centre could maybe get as many as 10 recruits for a study – we had 59," says VCHRI researcher Dr. Anthony Traboulsee, associate professor in the University of British Columbia Department of Medicine (Neurology) and director of the UBC Hospital (Vancouver Coastal Health) MS and NMO Clinic.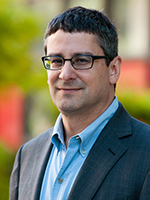 "A study such as this is significant because about 100,000 Canadians have MS and it's one of the leading causes of neurologic disability in young Canadians (with average onset being between 20 and 40 years old), leaving many of them unable to work." 
"If we can prevent the disability, we could see that a lot of young people have healthy, productive lives," he adds.
MS is a complex disease in which a person's immune system attacks itself, particularly the protective sheath that covers nerves. Such damage is disabling as it disrupts communication between the brain and the rest of the body. There is no cure for MS or treatment that reverses its effects. About 85% of people with MS initially experience attacks or relapses of the disease, which cause damage such as blindness, weakness, numbness, etc.
Dr. Traboulsee is the Vancouver lead for the international OPERA II study, which is a company-sponsored, multinational, multicentre clinical trial formally known as, "A Randomized, Double-Blind, Double-Dummy, Parallel-Group Study To Evaluate the Efficacy and Safety of Ocrelizumab in Comparison to Interferon Beta-1a (Rebif®) in Patients With Relapsing Multiple Sclerosis (OPERA II)". The study aims to evaluate whether the new MS drug ocrelizumab is more effective for MS patients in reducing relapses of the disease than the standard of care treatment – the injectable drug interferon Beta-1A.
All 59 patient participants in B.C. have completed the two year, blinded controlled phase of the study and are now all receiving ocrelizumab at the manufacturer's expense and are not taking other therapies typically covered by B.C. pharmacare, meaning significant savings of health care dollars.
"MS patients receiving ocrelizumab in our study would otherwise be on standard disease modifying therapies costing pharmacare $24,000 to $40,000 per year per patient," explains Dr. Traboulsee. 
"Our patients' participation in this study is saving a minimum $1.5 million dollars per year for our health care system." 
Dr. Traboulsee adds that, for the research team, one of the many exciting benefits of being part of the OPERA clinical trials is the team's ability to leverage the study to do an advanced MRI sub-study supported by the drug manufacturer at $2.4 million.
"The OPERA studies offer a big investment that helps on many fronts: career development, helping develop different research techniques, putting people in stronger grant positions, hiring grad students, etc.," he says.
Drug offers targeted approach and potentially fewer side effects for MS patients  
Ocrelizumab is a new type of medication that acts like a smart bomb, directly targeting and affecting a certain kind of cell in the body. In MS, the drug will specifically target b-cells, which make up a large part of the immune system.
"The advantage to having this targeted approach is that you're less likely to have side-effects because you're not affecting every cell in the body," says Dr. Traboulsee. "You're going after very select group of cells, which increases precision of treatment."
Dr. Traboulsee and his team are excited about the positive clinical trial's findings. Detailed results from the study were recently presented at the European Committee for Treatment and Research in Multiple Sclerosis (ECTRIMS) conference in October. The researchers have also tentatively planned a knowledge translation workshop for trial participants to provide detailed results.
"This study gives hope to people with MS because we're setting the bar higher in terms of expectations completely controlling their disease," says Dr. Traboulsee. 
"We're no longer going to accept partial control – we want full control, getting to complete remission so that people can have a normal life. That's now an achievable goal."