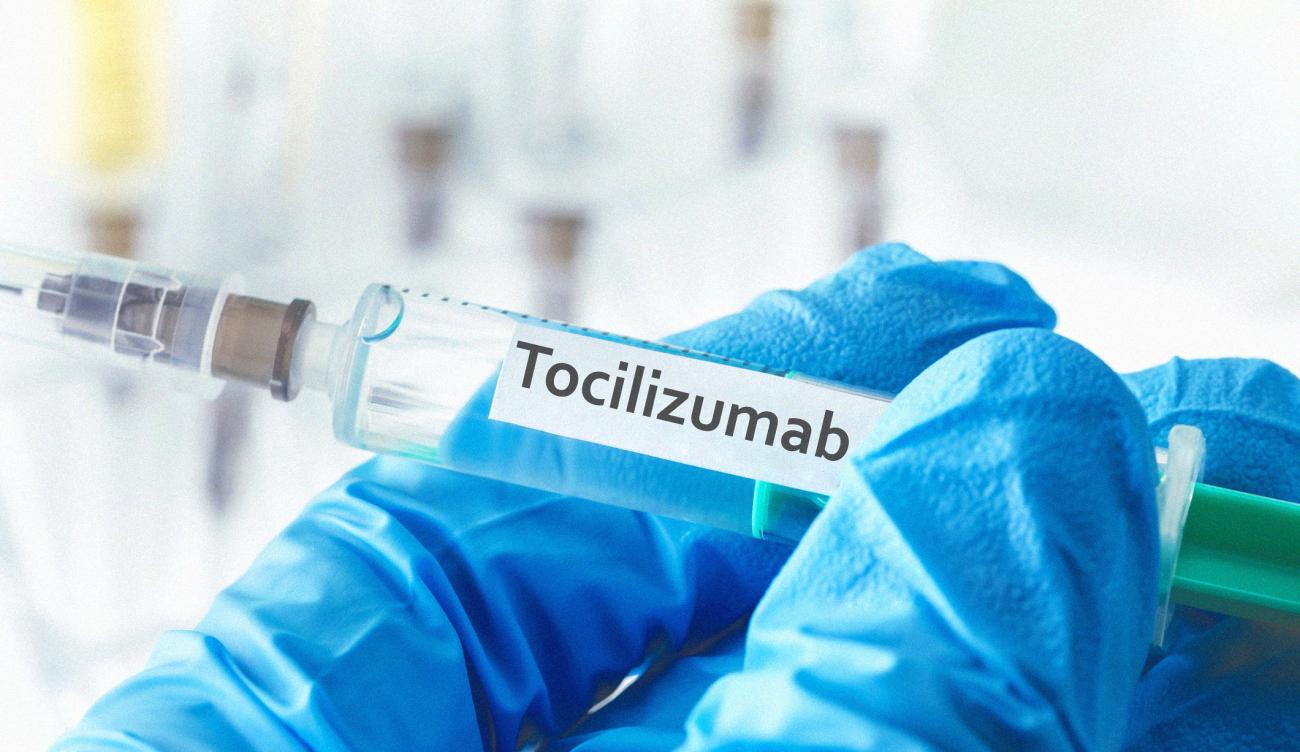 News Release | 400 mg fixed dose tocilizumab holds out hope of extending the supply of life-saving medication and providing benefit to a larger number of severe COVID-19 patients.
Vancouver, B.C. - Scarcity of a drug central to the treatment of critically ill COVID-19 patients inspired British Columbia researchers to develop a novel dosing strategy that resulted in more people being treated with smaller doses of a life-saving drug.
Tocilizumab, an immunosuppressive drug originally developed to treat severe forms of inflammatory arthritis, became scarce in early 2021 after it was discovered to be an effective treatment for life-threatening cases of COVID-19. When given to COVID-19 patients, the drug inhibits Interleukin (IL)-6, one of the key cytokines in the COVID-19 cytokine storm syndrome that drives respiratory failure and death. 
To help alleviate shortages of the crucial drug, Vancouver Coastal Health Research Institute researcher Dr. Luke Chen proposed a unique strategy — providing patients with smaller, fixed doses of the drug, rather than the standard weight-based dose strategy.
Now, a new study published by Chen and his team in The Lancet Regional Health – Americas, found that a lower, fixed-dose tocilizumab strategy is both clinically and economically effective.
"To date, this study is the most comprehensive comparison of physiological parameters and clinical outcomes between fixed and weight-based dosing," says Dr. Sophie Stukas, the study's co-first author and associate research scientist at the University of British Columbia (UBC) Faculty of Medicine.
"It is also the first study to examine the cost effectiveness of these two strategies and is one of the few studies done in a critically ill population with a low overall mortality of less than 20 per cent," adds Chen, program director, General Hematology Residency Program at Vancouver Coastal Health (VCH) and a clinical associate professor at the UBC Faculty of Medicine.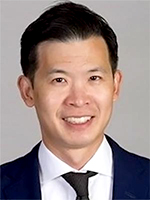 British Columbia began using tocilizumab with weight-based dosing (8 mg/kg to a maximum 800 mg) in January 2021 for critically ill patients with COVID-19. When supply shortages of tocilizumab hit, British Columbia adopted Chen's strategy and switched to fixed dosing 400 mg IV for patients weighing more than 50 kg. The strategy surmised that the smaller dose would likely provide an equivalent short-term anti-inflammatory effect while allowing nearly twice as many patients to receive tocilizumab. 
Although randomized studies comparing tocilizumab doses require additional clinical consideration, this study adds to the body of observational data that demonstrates lower doses of tocilizumab — such as the 400 mg IV fixed dose strategy used in this study — increases the number of patients who will benefit from the medication in a climate of drug scarcity. The study findings have been supported by Dr. George Goshua at Yale University who also built a decision tree model to examine cost-effectiveness.
 
"Both doses demonstrated comparable reduction of inflammation and improvement on lung function," says Chen. "In the context of ongoing drug shortages, a fixed-dose 400 mg of tocilizumab may be a practical, feasible and economical option."  
The study was a collaboration between researchers at VCH, UBC and Yale University, with support from the Hsu & Taylor Family through VGH & UBC Hospital Foundation.
"COVID-19, while incredibly challenging, inspired a phenomenal collaborative spirit. This multi-institutional research was accelerated by a unified dedication to ease impacts of the global pandemic. Now we're sharing results and contributing to the global knowledge of treatments for infectious diseases," says Chen. "What's more, these findings will create opportunities for further research and treatments for rare orphan diseases. The collaboration is a silver lining and one we hope to foster as we move forward."