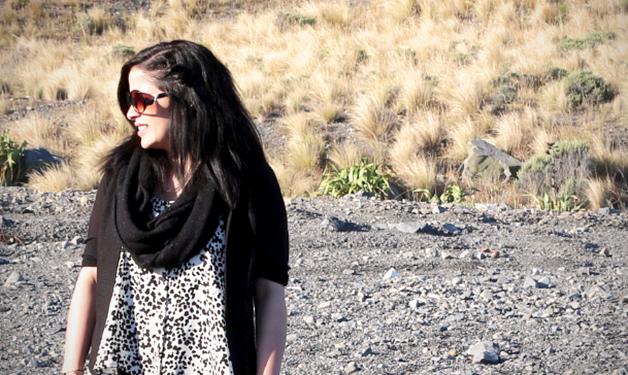 "I say yes to participating in research for people who are desperate for new solutions."

– Erin James, Vancouver
Vancouver resident Erin James first thought that her gastrointestinal pains and sickness were due to the typical stresses experienced by many first year university students. Like her peers, she had moved away from home, wasn't eating or sleeping well, and was trying to balance school with an active social life. It was only when her parents came to visit and were startled by her much thinner frame that James realized she could no longer ignore that she was seriously ill.
"My parents took me straight to the hospital," says the now 33-year old graphic designer. "Sometimes it's tough to diagnose Crohn's, but the doctors at the hospital quickly identified that that's what it was."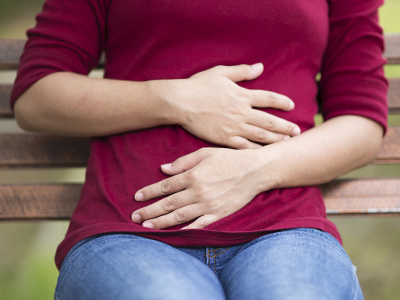 "I was getting really sick every time after I ate—I was constantly in the washroom and in a great deal of pain—then I started feeling like I couldn't eat," recalls James of her symptoms.
With that first hospital visit, James's turbulent journey with medication began. Since her diagnosis, she has "been on every drug available" without much luck.
"My body seems to reject a lot of pharmaceuticals—I'm either allergic or I have really bad reactions," she says. "It got to the point where I couldn't function anymore in my day-to-day life and I was in and out of the hospital."
"It's difficult and weird to say, but it's made me a better and stronger person than I think I would have been if I hadn't dealt with these things at such a young age," says James. 
Eight years ago, because of her consistent adverse reactions to various Crohn's medications, she underwent her first surgery, an ileostomy, which allowed for her bowels to empty into a small bag attached to her body through an opening in her abdomen. For the first time in a long time, she felt healthy, but eventually she started getting sick again. After yet another surgery in 2013, she asked her doctor about other options and decided to participate in a clinical trial.
Vancouver Coastal Health Research Institute scientist Dr. Bill Salh believes that young people with Crohn's disease and ulcerative colitis come to participate in clinical trials because of the limited set of options they have.
"You have young people looking at a lifetime of chronic conditions that may or may not result in them losing variable segments of their bowel (small and/or large intestine), particularly for Crohn's," says Dr. Salh, associate professor in the Gastroenterology Division in the Department of Medicine at the University of British Columbia and head of gastroenterology at Vancouver General Hospital.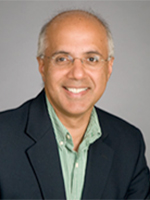 "We have to be cognizant of the fact that we're not dealing with somebody who's middle-aged and has had a stroke or heart attack," explains Dr. Sahl. "With Crohn's and ulcerative colitis we're dealing with people in their teens and 20s and they have a whole lifetime of coping with these chronically distressing conditions ahead of them." 
Dr. Salh oversaw the clinical trial that James participated in, which investigated the efficacy of a compound called AMG 181. The drug holds a promise of being a highly effective treatment for Crohn's that patients can self-administer via injection.
"If we look back at the first biologics that were approved for these conditions, we found that many people preferred to self-administer the drug. Patients discovered that it's easy to train themselves—rather than receiving the drugs intravenously, when they have to go to a clinic or infusion centre," Dr. Salh explains.
The clinical trial has since ended and results are expected soon.
Although James had to leave the clinical trial early because of other health complications, she appreciated her time as a participant not only because it offered her access to new, upcoming therapies after she had exhausted all of her medication options, but also because of how well she was cared for by the study's researchers and nurses.
"If I were to get sick, I could call the GI nurse working on the study and she'd make sure things were taken care of quickly because they wanted to make sure everything was fine, which was amazing," she says.
Today, James receives a prescription medication via infusion therapy every two months and that has her feeling in fair health most of the time.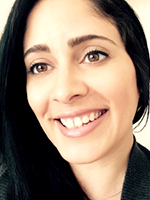 "Having something like Crohn's forces you to grow up fast and take on things most people can't relate to," she says. 
THIS IS ONE PATIENT'S STORY OF PARTICIPATING IN A CLINICAL TRIAL. YOUR EXPERIENCE MAY DIFFER. LEARN MORE ABOUT CLINICAL TRIALS BEFORE PARTICIPATING.