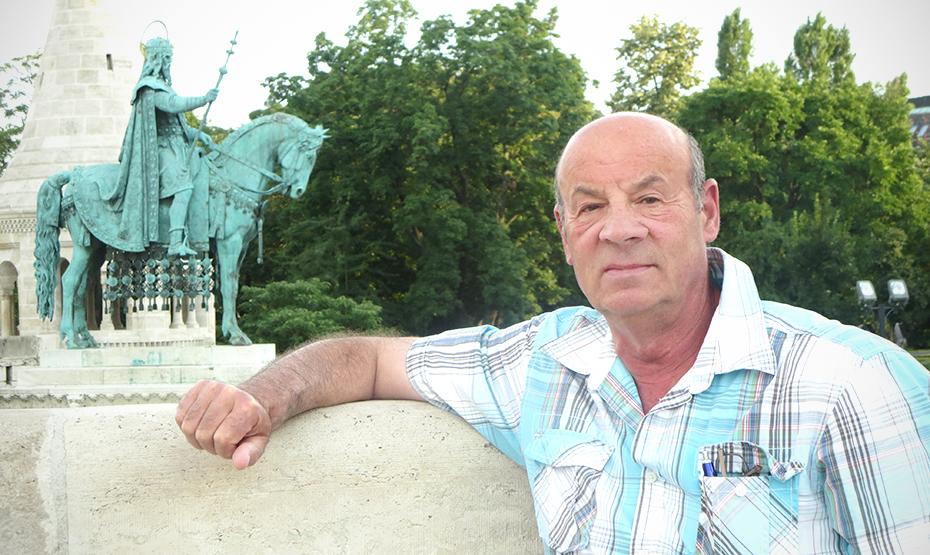 "I say yes to participating in research because I want to know more about my condition and how I can maintain my health and lung function."

– Mike Fischer, Coquitlam
Mike Fischer, a retired sales representative from Coquitlam, has just taken part in his first clinical study. He says it will not be his last. Fischer, who has Chronic Obstructive Pulmonary Disease (COPD), recently saw a newspaper ad recruiting patients like him for a study on the impact of air pollution. He decided to help out. "I felt I didn't know enough about my condition. I wanted to learn more." 
Fischer is an ex-smoker who regrets taking up the habit when he arrived in Canada after defecting from the former Eastern Bloc of Czechoslovakia. "I was 18, and it was cheap. Everybody smoked and I fell for all the advertising." 
The study he took part in compares the impact of traffic-related air pollution on the lungs of different categories of people: ex-smokers, people with no history of smoking and people with COPD. Fischer's participation involved several clinical visits and a bronchoscopy—an examination of a patient's airways. He says the time he volunteered really paid off.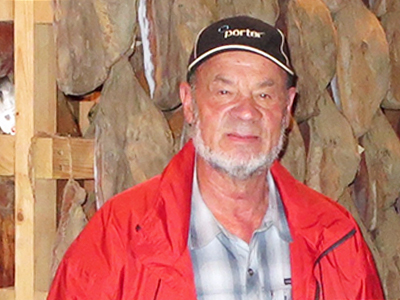 Fischer says he was referred to a good specialist through the study. He also has high praise for the research staff. "They were very supportive and professional, and they really helped make the time commitment manageable for me."
Study coordinator and PhD candidate Min Hyung Ryu is grateful for people like Fischer for helping out. 
"The bottom line is that a study like ours cannot happen without participants like Mike Fischer who are willing to give their time."
Ryu's advisor, Vancouver Coastal Health Research Institute scientist Dr. Chris Carlsten agrees. "Regulatory bodies around the world take studies more seriously when they involve human participants. That is why we go through the effort to recruit volunteers. As a result, our data can be applied to research in other countries, and our work is often used in the development of air pollution regulations worldwide."
The study looks at the molecular changes that occur when people are exposed to controlled amounts of traffic-related air pollution. The testing takes place in the state-of-the-art Air Pollution Exposure Lab (APEL) at Vancouver General Hospital (VGH).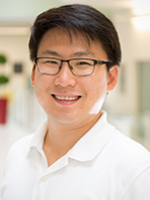 The stakes are high when it comes to health care costs. For example, each time someone with COPD goes to the emergency room (ER) after exposure to air pollution, it costs the system about $10,000. Ryu says a better understanding of the causes behind these hospital visits could result in better care for those at-risk, and would ideally point the way towards enhanced tools to identify high-risk individuals. 
"If we can identify high-risk people, we can give them a plan to manage and avoid exposure," says Ryu. "So when there is an elevated level of air pollution, they will not panic. They will know when and how to seek help and not wait until they have to go to ER."
Older participants are needed to generate better data for lung care
Carlsten says a compelling aspect of their study is its focus on people between the ages of 40 and 80. "Most other studies have focussed on younger, healthier people and pollution regulations have been based on those findings. But older people are actually more vulnerable. We need more scientific evidence to show this. We need to protect older people."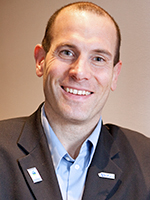 A recent study in The Lancet peer-reviewed journal estimates that up to six million people die prematurely each year due to air pollution; a large proportion of them have COPD. The study found premature deaths increase significantly after age 40. Given Canada's aging population, the importance of studying this group of people is even more pronounced. 
"For retired people, your time is better filled serving and helping others. I am happy that I can help other people. Older people have a lot to contribute; we have a lot of life experience that young people don't."
At 68 years of age, Fischer encourages other older adults to take part in research. 
Fischer is already eager to hear about another research trial he can help out with. "I'd be happy to take part in another study. I wouldn't hesitate to volunteer again."
The study is still recruiting participants. Visit vchri.ca/participate more information. 
THIS IS ONE PATIENT'S STORY OF PARTICIPATING IN A CLINICAL TRIAL. YOUR EXPERIENCE MAY DIFFER. LEARN MORE ABOUT CLINICAL TRIALS BEFORE PARTICIPATING.