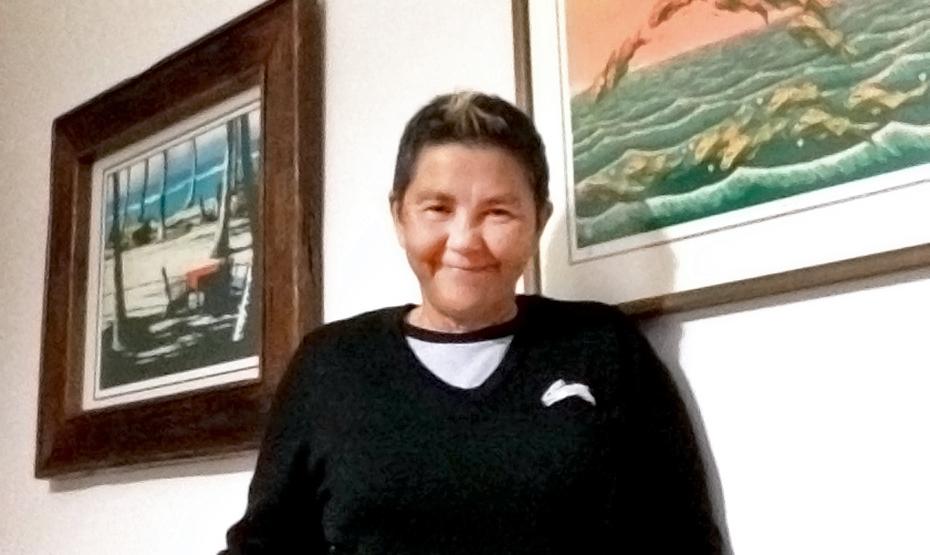 "I say yes to participating in research because so little is known about my condition. It's my civic duty to help clinicians find a way to prevent others having to go through this."

– Mary Woo Sims, Vancouver
Vancouverite Mary Woo Sims never imagined she could be at risk of having a heart attack. The 62-year-old retired human rights commissioner ate a healthy diet, exercised, didn't smoke, only drank socially and had no sign of plaque build-up on her arteries. Then, one evening last year Sims felt nauseous, noticed tightness in her chest and felt her jaw clenching. Her partner called 911 and she was taken to hospital. 
Sims had suffered a rare form of heart attack called SCAD—spontaneous coronary artery dissection. "It was a real shock for me. I had none of the usual risk factors and my angiogram showed no problems." SCAD, which is essentially a tear in the arterial wall of the heart, makes up only four per cent of all heart attacks and is still poorly understood. Now researchers have launched a multi-site study with patients like Sims to find better ways to treat and prevent SCAD.
"The thing I really like is the holistic approach. You can have access to a nutritionist, counsellors and physical exercise under the supervision of trained experts. And all the staff are wonderful."
Sims is a participant of the Canadian SCAD study, which is evaluating the natural history of this condition in a large cohort of patients across North America. As well, Sims is taking part in a SCAD-specific rehab program at Vancouver General Hospital (VGH)—the only one of its kind in the world. She is also part of a SCAD Facebook group, set up through the program. "It has been fantastic for me," says Sims. "I get the help and support I need and the staff is wonderful."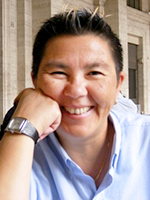 The role stress and other risk factors play in SCAD
Prior to her SCAD episode, Sims's younger brother had suddenly died, she had been helping two other relatives in crisis, her travel schedule was hectic and she lost her 10-year-old dog to cancer. Sims says she has noticed a common theme among the other SCAD patients in her rehab program, "Most of them are women like me, who are otherwise healthy but have also been under a lot of pressure. Stress can be a killer. " 
Vancouver Coastal Health Research Institute researcher Dr. Jacqueline Saw, the principal investigator of the Canadian SCAD study, says Sims's observations are reflected in the data collected so far. "90 per cent of our patients are women. Most are between the ages of 40 and 60. And half of them indicate that they had significant stress before the event—a death in the family, marriage breakdown or job loss."
Saw is also gathering information about another common precursor: fibromuscular dysplasia (FMD)—a condition of abnormal cellular growth in the arteries. FMD mostly affects women, and shows up in two-thirds of SCAD patients. The trouble is, FMD is often asymptomatic. Finding the best approach to identify FMD and other SCAD precursors is a focus of Saw's study, as is disease management and long-term outcomes. 
Saw's team has already found outcomes differ depending on interventions. "We see that SCAD patients seem to do well with non-invasive treatments, such as letting a blocked artery heal on its own and treating with medications to prevent further events. Success rates go down and recurrence goes up when they undergo invasive intervention like stenting." 
Teamwork to stay on track
For Sims, having the support of the SCAD cohort study is crucial as she faces the possibility of another episode. 
"Having this program helps me worry less. You don't have to feel alone. You're not alone in the study. You can reach out to other people and share your struggles."
Saw says 20 to 30 per cent of SCAD patients could have a recurrence within five years. Medications such as beta blockers are very useful in preventing future tears.
Sims is learning to better handle the stressors in her life. "The classes and sessions help you recognize what is healthy and what is unhealthy stress. Now that I am much more aware of it, I can actually feel it in my body and make changes to protect myself."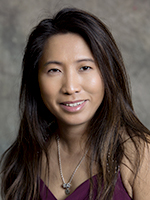 There are multiple SCAD research sites across Canada as part of the study. Saw currently has 1,000 patient participants, and hopes to register 5,000. To raise awareness of SCAD, Saw's team will host the Vancouver SCAD conference on September 7-8 in Vancouver. More than 40 cardiology experts will be on hand to share their latest research and answer questions. To help fund the expansion of the study, Saw is organizing a 5k fundraising run/walk the same weekend.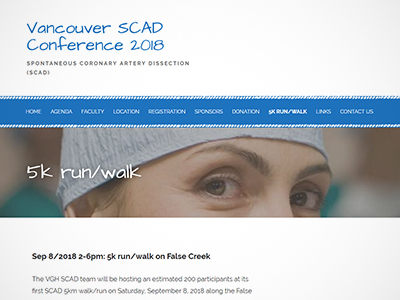 THIS IS ONE PATIENT'S STORY OF PARTICIPATING IN A CLINICAL TRIAL. YOUR EXPERIENCE MAY DIFFER. LEARN MORE ABOUT CLINICAL TRIALS BEFORE PARTICIPATING.