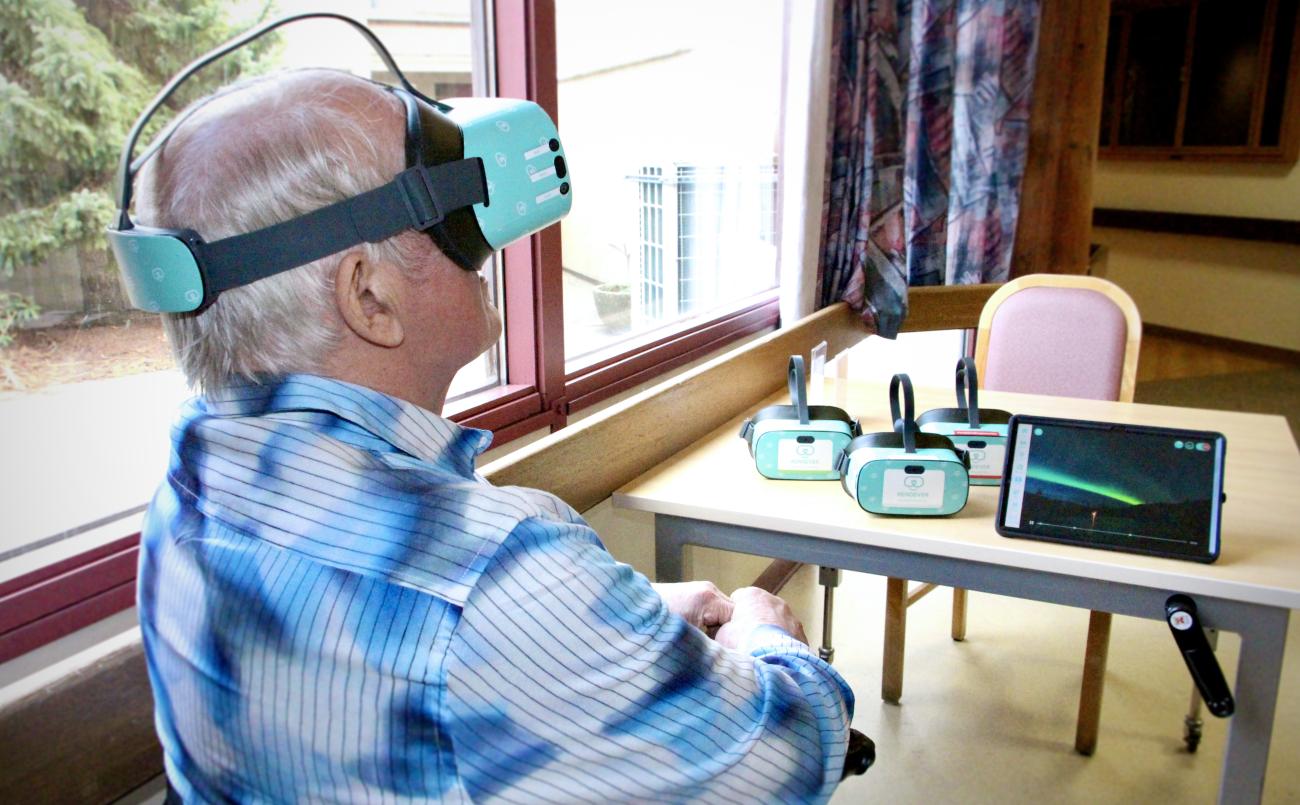 "I participate in research because I'm interested in everything and I like to learn new things."

– Vesa Kyllonen, Vancouver
As a young man, Vesa Kyllonen loved travel and sports. Kyllonen moved to Canada from Finland when he was 25, and worked as a logger in Squamish, B.C. He was involved in track and field and especially enjoyed cross-country skiing in the nearby Whistler mountains.
Now 76 years old, Kyllonen's days at Dogwood Lodge — a Vancouver Coastal Health (VCH) long-term care home in South Vancouver — look quite a bit different from the high-adrenaline lifestyle of his youth. However, the Virtual Reality Program in Long-Term Care project, co-led by Vancouver Coastal Health Research Institute researcher Dr. Lillian Hung and VCH Regional Practice Lead, Research & Knowledge Translation (LTC) Sonia Hardern, connects residents like Kyllonen with new opportunities for adventure.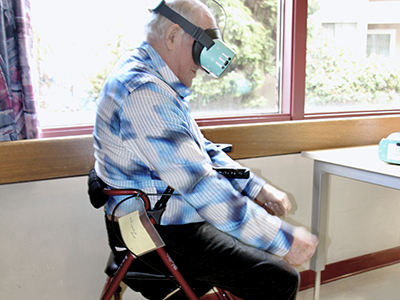 While proactively looking for ways to improve the quality of life of long-term care residents, the VCH Regional Long-Term Care Program saw an opportunity for collaboration with the UBC Innovation in Dementia and Aging Lab (IDEA Lab).
Hung's Overcoming Loneliness Project, which explored loneliness among Canadian long-term care residents during the COVID-19 pandemic found that many seniors experienced significant social isolation, anxiety and longing for friends and family, often resulting in feelings of loneliness and other negative health consequences. 
"The long-term care program identified many innovative technologies that could improve the quality of life of residents," says Hardern. "Virtual reality was one of them."
Virtual reality (VR) as a therapeutic intervention could be used to improve mood and promote social engagement among residents.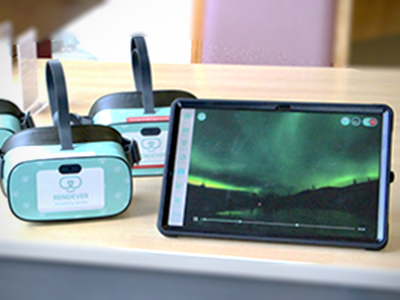 Kyllonen was thrilled when he first used the VR headset. "It was amazing, I've never known anything like it in my life."
Facilitated by VCH recreation therapists such as Isabella Laliberte, residents at Dogwood are now able to escape the four walls of their rooms for up to 40 minutes in both group and individual settings, exploring places that may have been on their bucket lists. 
"We simply put the VR goggles on the residents, and they are instantly transported into a beautiful, immersive landscape where the opportunities for experiences are endless," says Laliberte. "We can expand beyond what we are able to offer to them inside the care home."
Kyllonen, who always wanted to see the Grand Canyon but never had the chance, was able to make a virtual visit from the comfort and safety of his chair. He describes seeing the rocky corridors "from 20 feet high, like you're in the sky." 
Laliberte helps tailor VR sessions to meet the needs of each resident. Some residents who live with dementia or other advanced forms of cognitive decline may be soothed by videos of kittens or ocean waves crashing against the beach. Others may request the VR experience of climbing Mount Everest or swimming with dolphins.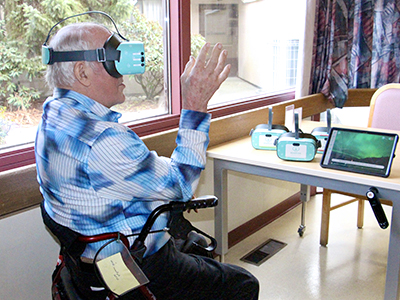 "The reason it's been so successful and well-liked among residents is because they really benefit from trying new things or having the opportunity to reminisce on their past experiences," Laliberte says. 
When Laliberte switches Kyllonen's video to show the aurora borealis — a naturally occurring, colourful display of light in the sky seen in the Northern hemisphere — Kyllonen recounts memories of seeing this phenomenon in Alaska.
"I experienced them and I heard them," he says. "It was loud and I heard them making noise."
"Taking a trip down memory lane and revisiting a place or an experience that was meaningful to someone is extremely therapeutic and beneficial to their emotional well-being," says Laliberte. 
The future of VR in long-term care
When VCH long-term care homes in Vancouver were first approached about this project, management at Dogwood Lodge was quick to raise their hand to help test out the technology and monitor the reactions — and potential benefits — to residents. 
Requiring just a tablet and lightweight 360-degree goggles, VR has come a long way from the heavy and inaccessible technology available a few years ago. As part of the research project, VR training has been offered to recreation therapists and care aides by student volunteers and members of the IDEA Lab as part of understanding the impact of this technology on the experience of both staff and residents.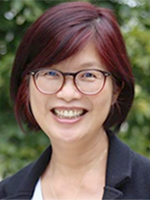 Having seen the many positive reactions among residents, Hung and the long-term care team hope that the use of VR technology can become more widespread in long-term care, and not only for recreation therapy. 
"There are still a lot of challenges ahead because of limited staff time," says Hung. "But there is also so much potential." 
Hung explains that residents sometimes cannot sleep at night and can become confused or more agitated during the later hours of the day – a symptom of dementia in some people. VR may provide another strategy for the nursing team to calm a resident and reduce their anxiety.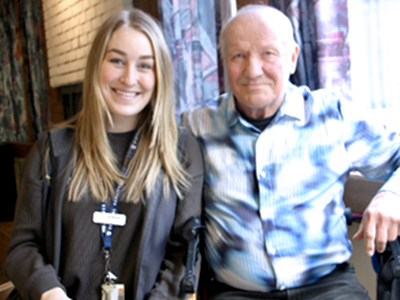 "Residents can offer unique contributions to their care by voicing their desires, which can have a significant, positive impact on the care they receive over time," says Laliberte.
Learn more about the project on Global News.
This is one patient's story of participating in a research study. Your experience may differ. Learn about clinical trials before participating.