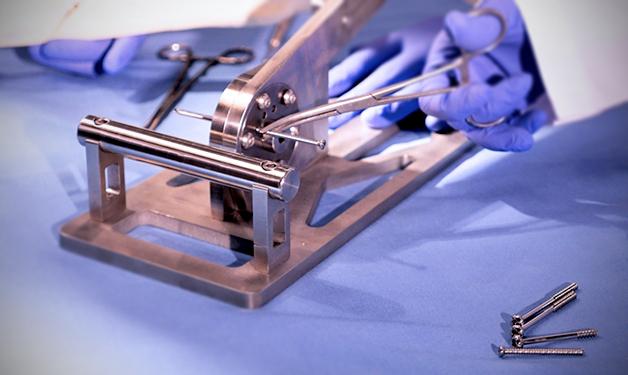 Replacing bolt cutters, device offers better patient recovery.
An innovative medical device developed by University of British Columbia (UBC) graduate students in the Engineers in Scrubs (EiS) Program is demonstrating the power of interdisciplinary collaborations. Working out of the Centre for Hip Health and Mobility, a Vancouver Coastal Health Research Institute centre, team members Vivian Chung, Andrew Meyer, Gregory Allan, and Shalaleh Rismani, created a small screw cutter that has the potential to significantly improve surgical care in developing countries.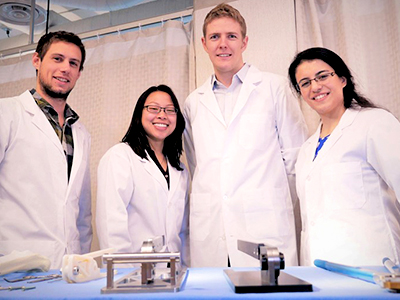 "When we learned that bolt cutters were being used to cut screws during trauma surgeries in Uganda, we began the process of researching better alternatives for these orthopaedic surgeons," said Vivian Chung, EiS fellow, co-founder of the screw cutter project, and a licensed professional engineer. "We looked at a variety of solutions but decided on the screw cutter since surgeons were already cutting screws."
"A better cutting tool was the simplest way to substantially improve surgical care." 
With one sharp slice, the screw cutter will resize a longer surgical screw down to the exact size needed for a patient's body. It also leaves the screw with a rounded tip, which is safer and easier to insert into bone and can potentially reduce recovery time for patients. The screw cutter is simple to use, easy to clean, and compact. To develop the device, the team collaborated with UBC's Uganda Sustainable Trauma Orthopaedic Program (USTOP),  along with surgeons at the Mulago National Referral Hospital in Uganda.
Orthopaedic care faces great challenges in developing countries
One of the challenges to surgical care in developing countries is that donated supplies often tend to be those that are less used, such as longer surgical screws. Because their resources are limited, orthopaedic surgeons use bolt cutters to resize these screws to fit their patients. This results in serrated screw tips, which can be problematic for surgery and pose additional risks.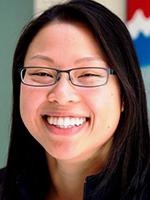 According to USTOP, Uganda has one of the highest rates of traumatic injuries in the world and only approximately 36 surgeons. Canada, by comparison, has more than 1,100 orthopaedic surgeons serving a population similar in size to Uganda's.
Working with Canadian and Ugandan surgeons, the team's current focus is to ensure that screw cutters can be integrated into hospitals with ease. Currently, team member Shalaleh Rismani is on the ground in Uganda gathering feedback and observing surgical protocols both in and outside of operating rooms. The team is also actively researching ways to make their medical tool readily available to surgeons in developing countries. 
"Beyond Uganda, we've also heard from surgeons in Ethiopia, India and Nepal, who have expressed a great need for the device," says Chung, whose research focus is improving innovation pipelines and addressing gaps in patient care. "This motivates our team to keep pushing development forward.  It is an absolute privilege to help these surgeons challenge the current standard of surgical care."