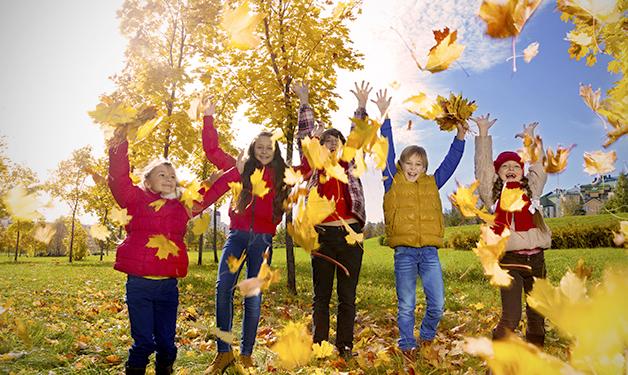 Kids' gains in bone strength through physical play and team sports outweigh risks of forearm fractures.
Contrary to the saying, sticks and stones aren't breaking kids' bones – or not their forearms, at least. Approximately one in three children and adolescents1 will get a bone fracture. Most of these will be of the forearm2 and they peak during early-to-mid puberty, which are times of more rapid growth. To investigate why the rate of forearm fractures among children has been increasing over the past decade, a study out of the Centre for Hip Health and Mobility (CHHM), a Vancouver Coastal Health Research Institute centre, found that girls and boys tend to fracture their forearms for different reasons.
The study, published in Osteoporosis International, compared girls who had recently experienced forearm fractures to those who had not and found differences between their bone microstructure and strength. In girls, the impaired ability for the bone to resist fracture, also known as bone strength, was associated with fractures. Low total bone mineral density, bone volume ratio, thickness of the individual trabeculae (i.e. the highly porous or spongy-looking part of the bone), and mineral density and thickness of the cortical bone (which is dense and compact and forms the outer layer of bone) were also associated with fractures.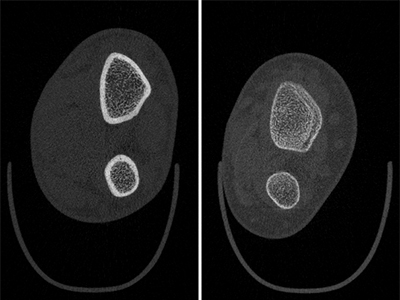 In boys, however, such differences in bone microstructure and strength did not exist. Instead, boys who experienced forearm fractures showed poorer balance, were less active, and had more body fat than those who had never had a fracture. This suggests that boys' fractures may have to do with physical activity rather than bone characteristics.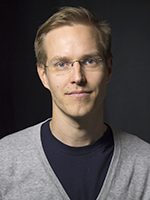 The study also found that girls more commonly experienced fractures during playground activities, while boys tended to experience fractures while playing in team sports. Other common reasons for fractures in both boys and girls were accidents while bicycling, skiing, snowboarding, skateboarding, riding a scooter, and rollerblading.
"There is compelling evidence that children and youth who fracture at a young age are more likely to have a subsequent fracture later in life," adds Määttä. "In other words, building stronger bones during childhood gives a solid foundation for a fracture-free adulthood."
Määttä explains that after a bone fracture, it is important to review the lifestyle related risk factors that can easily be modified. 
"Parents can ask themselves if their child is getting enough vitamin D and calcium, or if their child is getting enough physical activity to guarantee optimal bone growth."
"Bones, like every other tissue in our body, adapts, and when you load them they get stronger," says Määttä. "And childhood adolescence and the early teenage years are the times when people gain the majority of that bone mass."
Although the growing number of forearm fractures may make parents more hesitant about their kids' physicality in play and sports, stopping them from such activities robs them of the opportunity to strengthen their bones. Määttä's message to parents: keep kids active and try not to worry about fractures.
1 Fracture patterns in children. Analysis of 8,682 fractures with special reference to incidence, etiology and secular changes in a Swedish urban population 1950-1979.
2 Epidemiology of childhood fractures in Britain: A study using the General Practice Research Database