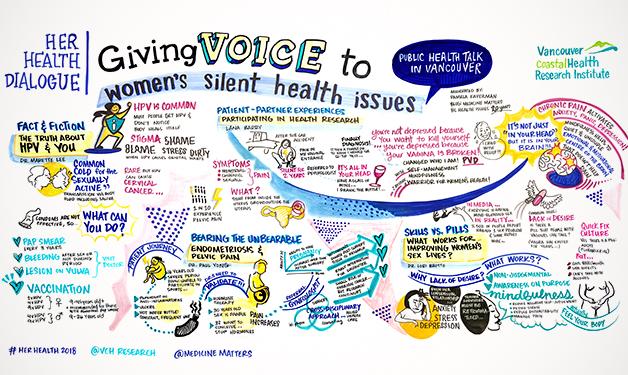 Researchers and members of the public exchange knowledge and information on women's reproductive and sexual health issues.
A woman's health is essential to her personal well-being, yet many women still feel they cannot speak openly about concerns they may have about their sexuality. For decades, women's voices have not been adequately heard in the health arena. More attention needs to be directed to the societal need to address the health and safety of women. 
Her Health Dialogue—a public health talk hosted by the Vancouver Coastal Health Research Institute (VCHRI)—brought together experts, patients and members of the public for an honest and informative discussion about women's sexuality, HPV (human papillomavirus), endometriosis and related groundbreaking research studies.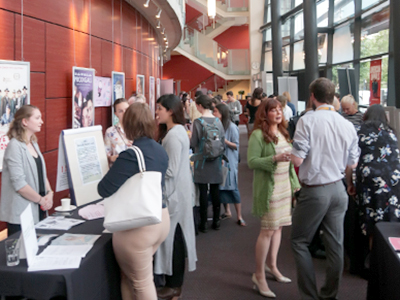 "I think having patients present their experiences and insights at these events is so valuable," says award-winning health issues reporter Pamela Fayerman, who has reported on medical and health-related issues for the Vancouver Sun for over 20 years and is the sole writer of content for her Medicine Matters website.
"Symposiums like the Her Health Dialogue are important because the public can learn about how health care research dollars are being spent, what questions are being asked and which ones still need to be asked." 
---
The truth about HPV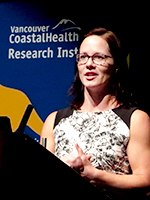 "About 80 per cent of sexually active people have at least one HPV infection in their lifetime."
Getting tested for HPV is the best way for women, girls, men and boys to prevent the spread of the disease, says Lee. Because it can be passed between partners, it is essential that sexually active women and men know about the risks and how to protect themselves from infection. That starts with increasing awareness about disease transmission and knowledge about vaccinations.
"Vaccination can prevent recurrence or re-activation of HPV in women who have been treated for HPV-related diseases, and there is no upper age limit for vaccination," Lee explains. "Vaccines are also recommended for males age nine to 26, but men older than 26 are eligible, as well."
---
Bearing the unbearable: endometriosis and pelvic pain
Approximately one million Canadian women will experience endometriosis—when uterine tissue grows in areas outside of the uterus. The condition causes pelvic pain and, potentially, infertility, heart disease and ovarian cancer. VCHRI researcher Dr. Paul Yong, gynecologist at VGH, UBC Hospital and BC Women's Hospital and Health Care Centre, explained how endometriosis often goes undiagnosed, leading to significant distress for women who unknowingly live with the condition. 
With a proper and early diagnosis, more can be done to care for and protect the health and quality of life of women with endometriosis. 
---
Skills versus pills: what works for improving women's sex lives?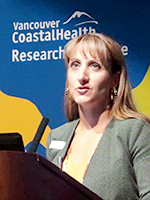 Brotto's research into the sexual health of women has focused on the use of mindfulness-based techniques to explore and enhance sexual desire. This approach has been shown to help women overcome negative feelings associated with sex that may be the result of illness or sexual abuse.
"Mindfulness is a source of happiness," says Brotto. "It decreases the negative self-judgments and feelings of stress that can lead to decreased libido. It also helps women reconnect with their bodies and emotions."
---
Patient testimonial—finding healing through research and mindfulness 
Living with a chronic condition is something that Lana Barry knows all too well. The women's sexual health advocate and researcher was diagnosed with Provoked Vestibulodynia (PVD), which causes pain at the entrance of the vagina when touched. She has participated in VCHRI and UBC research, and learned techniques to manage the chronic pain associated with her condition.
"My past has motivated me to break my silence and share my experience so that others reach out and take responsibility for their sexual health, too," she says. Barry gained a newfound sense of confidence after learning about the science behind her condition. She also discovered the power of mindfulness and cognitive skills through participating in research. These skills have enabled her to play a greater role in managing her own health and helping other women in similar situations. 
"Taking part in research has created a safe environment for me and provided me with support. I feel more positive about my future and sex life." 
Barry now has a daily mindfulness practice thanks to the practical techniques she learned. She hopes to continue to advocate on behalf of women with chronic conditions like hers, as well as for women's sexual health and research. 
---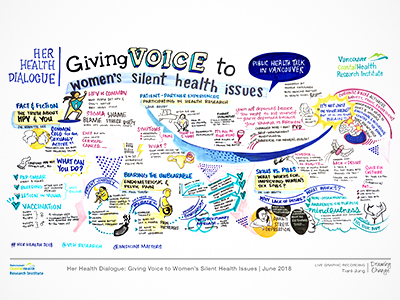 Watch all the presentations online. Find a recap of the Her Health Dialogue Twitter discussion at #HerHealth2018.