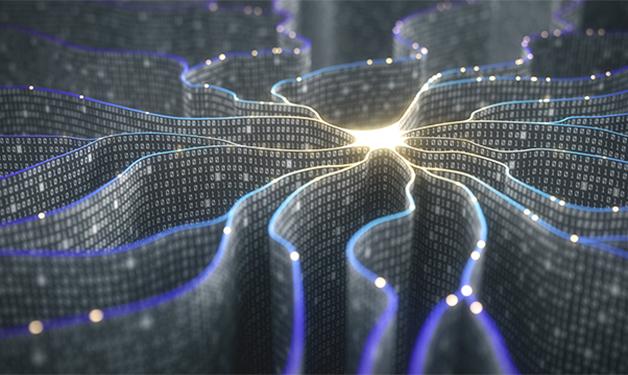 New software could enhance precision diagnostics in radiology and spinal surgery accuracy.
A digital brain being designed by Vancouver Coastal Health Research Institute (VCHRI) researchers could soon add another layer of precision to the challenging process of diagnosing and treating spinal cord injuries.
Around 60 to 70 patients with potentially life-altering spinal cord injuries visit Vancouver General Hospital (VGH) each day. Of these, 10 to 20 patients will have suspected injuries to their cervical spine (C-spine). 
A missed fracture or incorrect treatment can have catastrophic consequences for patients and their families. It is estimated that an 18-year-old who becomes paralyzed due to a missed C-spine fracture can represent around $2 million in health care costs and lost productivity.
However, detecting a spinal column fracture can be particularly difficult when a patient presents to hospital with multiple traumas, such as after being in a motor vehicle accident, says VCHRI researcher and radiologist, Dr. Savvas Nicolaou.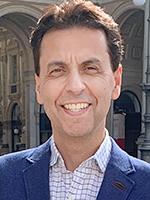 For their research, Nicolaou and colleagues are training convolutional neural networks (CNNs)—a type of artificial intelligence software that mimics the learning, information storage and retrieval processes of the human brain—to detect fractures in the bones of the neck or C-spine. 
Researchers will teach the CNN what a healthy spine looks like by showing it three-dimensional CT scans—cross-sectional X-ray images of structures inside the body—of the spinal column of roughly 5,000 healthy patients. 
"It is similar to training a medical student," says study co-investigator Dr. William Parker. "You need to train the CNN to identify normal physiology while teaching it how to identify abnormalities of the spine."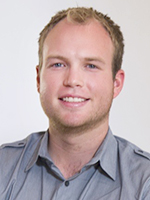 The second part of their study will test how well the CNN identifies C-spine fractures in an emergency department setting. Nicolaou and Parker anticipate that the CNN will provide vital information, such as what area of the spine is affected and the type of injury. 
"Machine learning algorithms are a set of virtual eyes that can simultaneously check CT scan data and estimate the probability of a certain type of spinal cord injury based on images of similar injuries in its database," explains Parker. "The radiologist then rechecks the data to see if the software is correct." 
Pairing digital eyes with clinicians for superhuman diagnostics and precision
A key advantage of software like CNNs is that it could potentially identify diseases or injuries that are undetectable to the human eye.
"Humans are the epitome of a neural network, but there are some things that a machine can do better than a human," notes Parker. "Counting the number of bricks in a wall would likely take me an hour, but could take a machine a second."
"When you combine the abilities of the human brain with the skills of a computer, we can increase our accuracy and enhance patient care." 
CNNs can also provide an additional layer of insight in remote communities that lack the variety of specialists often found at larger hospitals in major city centres.
"At VGH, we are lucky to have dedicated emergency trauma radiologists, spine surgeons and neurosurgeons on hand; but, many parts of the province do not have access to all of these experts," notes Nicolaou. "Artificial intelligence software can be very helpful in these areas, but it can also increase the accuracy of the work we do at Level 1 Trauma Centres like VGH."
Nicolaou and Parker hope to complete their study within the next two years, after which their goal is to roll out the software across the province, including in more remote areas. 
"This will act like a secondary checklist and tool to help physicians and radiologists make the best possible decisions for patients." 
Further down the line, they plan on integrating the technology into other facets of diagnostic imaging, such as for scoliosis and congenital conditions among pediatric patients.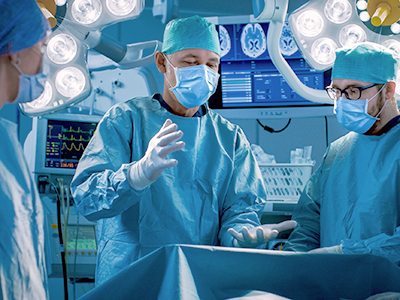 "Radiologists are on the frontlines, dealing with medical imaging every day," says Nicolaou. "So we believe that we need to play a lead role in the development of image analysis using artificial intelligence."