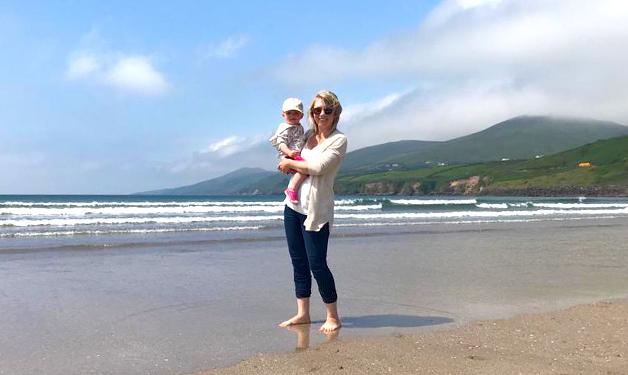 Meet Kira—an advocate for women's wellness.
Q: What is your current role in health research?
A: I am the Lab Manager for the UBC Sexual Health Lab. The Sexual Health Lab is led by Dr. Lori Brotto and focuses on clinical and behavioural research in sexual health and well-being. Researchers in the lab study a variety of women's health issues, including chronic genital pain and low sexual desire.  
Q: What area of research do you work in and how did you get involved in it?
A: My background is originally in project and change management, but I wanted to transition my skills and experience to an area that felt more meaningful, where I could be part of an organisation that has a positive impact on people and the community. 
I was led to the Sexual Health Lab through an interest is women's and holistic health. As a young mom, and someone who has suffered chronic pain following a childhood injury, I know that everyone faces unique health challenges, but women are often underrepresented in research. I think well-being can be affected by many factors including nutrition, exercise, lifestyle and mental health, in addition to standard clinical care.
Q: What is the best part of your job?
A: I get to spend every day working with an amazing team of brilliant and dedicated women.
Q: What does your average day look like?
A: In the course of a regular day, I manage the financial and personnel activities of the research laboratory, including finances, budget forecasting and reporting, onboarding new staff and preparing documentation for research grants and ethics applications.
Q: What is the best advice you've received in your career?
A: Don't be afraid to ask questions, show interest and reach out to people for informational interviews. Most people are happy to tell you their stories and share how they got to where they are.
Q: Who or what motivates you?
A: My family and the people I work with are strong motivators for me.  I'm also motivated by the desire to leave a positive impact on the world. I want my work to make a difference and contribute to the better understanding of women's health. 
Q: What do you like to do for fun in your free time?
A: I like to travel and spend time with my husband and daughter. We recently went on a trip to Ireland where we visited my husband's family and took a road trip to Inch Beach (pictured above).