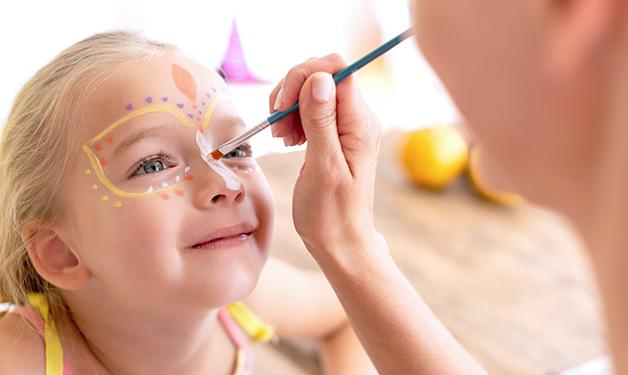 Researchers are investigating a therapy that could reduce the long-term side effects of interventions for childhood solid tumours.
While rare, childhood cancer is the leading disease-related cause of death among Canadian children1,  and affects approximately 1,000 children under the age of 15 each year2. Translational cancer research being conducted at the Vancouver Prostate Centre is investigating a therapy for childhood solid tumours that combines a proven immune system engaging molecule and a protein derived from the malaria parasite. 
"This approach could have a tremendous impact on cancer therapy because of the potential broadness of the treatment across multiple solid tumours," says study principal-investigator and Vancouver Coastal Health Research Institute scientist Dr. Mads Daugaard. "It also fulfills a need to find and engage the immune system in cancer therapy."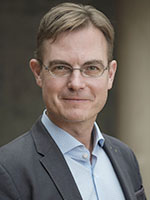 Daugaard and co-investigator Maj Sofie Ørum-Madsen are examining an engineered bifunctional fusion molecule that combines the tumour-targeting abilities of the VAR2CSA malaria protein with the immune system-activating Interleukin-2 (IL-2) molecule found naturally in the body. 
The treatment is designed to address a key challenge with childhood solid tumours—such as those found in the bones, kidneys, liver and soft tissues. Unlike their adult counterparts, childhood solid tumours often lack the numerous mutations that make it easier for treatments to help the body's immune system detect and attack the disease.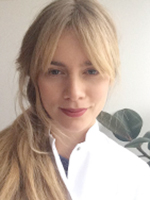 "Tumours are highly evasive, and have the ability to hide from the immune system in many different ways," explains Ørum-Madsen. "A lot of effort has been directed toward uncovering how to make it easier for children's immune cells to infiltrate a solid tumour and stay activated."
VAR2CSA innately binds to a certain type of sugar molecule present in most cancers. The IL-2 molecule activates the body's immune system. "IL-2 can draw attention to the cancer by making a lot of metaphorical 'noise' in the cancer, which keeps the immune system attacking and killing cancer cells," notes Daugaard. 
Daugaard and Ørum-Madsen's combination IL-2 and VAR2CSA immunotherapy approach (IL-2V) is being designed to direct the immune system to tumours and keep them there so they can target and destroy cancer cells without causing damage to other cells in the body.
Reducing the burden of cancer treatments on young patients
Childhood cancers tend to develop and spread more rapidly than adult cancers, often necessitating timely and aggressive treatment. Surgery, chemotherapy and radiation therapy are currently the best lines of defence against malignant solid tumours. While these are important life-saving interventions, they come with their own set of consequences.
"A child has to live with treatment side effects for the rest of his or her life," notes Ørum-Madsen. "A lot of the things we can cope with as adults can be more challenging and life-altering for a child."
Surgery can leave visible scars. Likewise, radiation and chemotherapy damages DNA, which can make young patients more susceptible to cancer later in life. It also damages tissues around the tumour, which can negatively affect the functionality of parts of a child's body, along with his or her quality of life. 
"Chemotherapy affects all dividing cells, which can impact children's development and their ability to have children of their own later in life."
While it likely will not replace surgery, the combination IL-2V treatment that Ørum-Madsen and Daugaard are investigating could have the advantage of being a less invasive treatment option to complement and potentially reduce or replace other more invasive treatment interventions. 
"There is already a lot of excitement about the progress we have made into IL-2V," says Daugaard. "We are also considering the possibility of using this therapy in combination with other immunotherapies in the future."
In 2019, Daugaard received the prestigious Robert J. Arceci Innovation Award from the St. Baldrick's Foundation to pursue scientific investigations into paediatric solid tumours.
 
1 Canadian Cancer Society - Childhood cancer statistics
2 Statistic Canada - Childhood cancer incidence and mortality in Canada