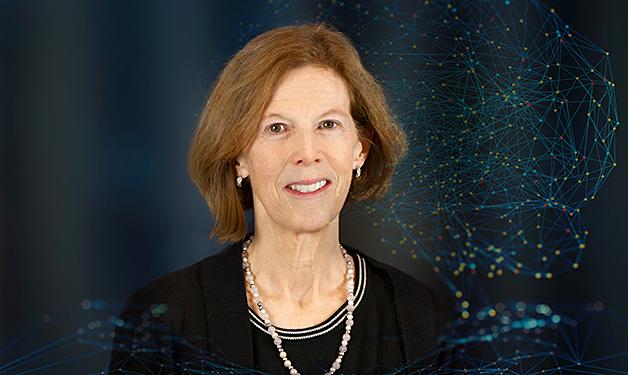 New director of the Djavad Mowafaghian Centre for Brain Health shares her vision for the future.
Each year, mood and neurological disorders leave their mark on Canadians in the realm of $61 billion in direct and indirect economic costs, along with innumerable impacts on families, jobs, life satisfaction and longevity. To help summit the steep challenge of brain-related disorders, Dr. Lynn Raymond, the new director of the Djavad Mowafaghian Centre for Brain Health (DMCBH), is focused on collaboration.
"Deepening the relationships between our clinical research and fundamental neuroscience teams supports the interdisciplinary science underway in our clinics and labs, and spurs breakthroughs in research and patient care."
Founded in 2014, DMCBH represents a hub for training, research and clinical practice in the fields of neuroscience, neurology, psychiatry and rehabilitation. Both clinical and fundamental research teams investigate brain disorders in five major areas: Alzheimer's, Parkinson's, Huntington disease, Multiple Sclerosis and mood disorders—conditions that affect billions of people around the world.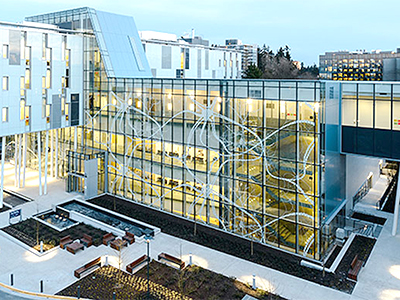 Another key focus of DMCBH is the role of rehabilitation in optimizing patients' quality of life, as well as promoting recovery after stroke.
"Determining what factors contribute to neurodevelopmental disorders is a critical need locally and globally."
"As we put more pieces of this complex puzzle into place, we become better positioned to prevent or significantly delay the onset of neurological conditions, such as Alzheimer's and other forms of dementia, through mitigation strategies and lifestyle changes that promote brain health," says Raymond. "Further research can also enable us to treat these conditions more effectively with specialized and patient-tailored medications."
In her role at DMCBH, Raymond heads a diverse team of approximately 20 Canada Research Chairs, 70 PhD students and 45 master's students with varying interests and backgrounds, and oversees tens of millions in research funding.
Forging new pathways to inspire out-of-the-box initiatives
Raymond brings to the director role 26 years of research and clinical practice at UBC. She has held several leadership positions in the academic and research sectors, including as the director of the UBC MD/PhD program, director of the Huntington Disease Medical Clinic at UBC and president of the Canadian Association for Neuroscience. 
A renowned neuroscientist and neurologist, Raymond's research has focused on developing disease-modifying therapies for Huntington disease. Her recent investigations examine changes in the connections between neurons in the brain in early-stage Huntington disease and how they impact the part of the brain that controls movement.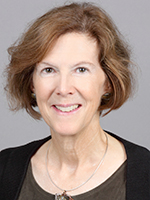 Raymond's portfolio will build on the centre's recent accomplishments, including the establishment of the Charles E. Fipke Integrated Neuroimaging Suite—a world-leading imaging facility for brain research—and the DMCBH Innovation Fund. The fund provides financial backing for novel investigations, infrastructure needs and clinical applications, and supports young neuroscience trainees. 
While Raymond has her sights set on strengthening connections within the centre, she adds that her vision also includes "looking beyond to collaborate with other research groups across Canada and globally, with a focus on interdisciplinary innovation." 
"External collaborations are one way we are thinking outside of the box to promote health, and prevent and treat brain-related disorders."
For example, the BC Brain Wellness Program led by Dr. Silke Cresswell is a program that creates a bridge between community members and the clinics at DMCBH, and among its care partners. Its mandate supports healthy aging and provides disease-prevention initiatives at the community level.
"These sorts of collaborations cut across clinical and basic research," says Raymond. "They form synergies that can allow our researchers to work on similar problems from different perspectives, and advance our understanding of brain disorders."