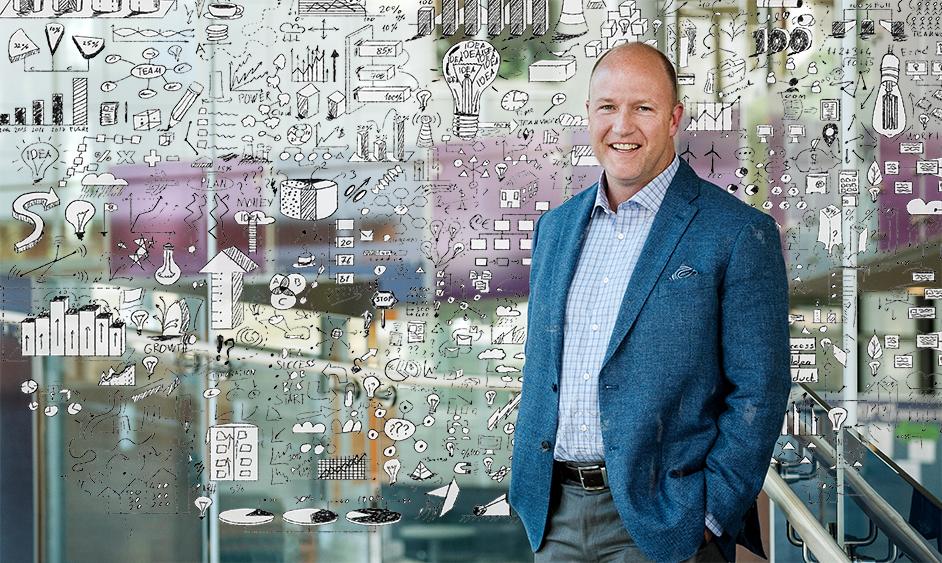 A holiday message from VCHRI Executive Director Dr. David Granville.
As a challenging 2020 comes to a close, the characteristic warmth and merriment of the holiday season is very welcome. Few words can describe how destabilizing the global COVID-19 pandemic has been, yet there remains hope that we will not only make it through these tough times, but that these challenges may bring out the very best in us. Our Vancouver Coastal Health Research Institute (VCHRI) community has proved this to be true. 
I have been inspired and amazed by the resilience, adaptability and dedication demonstrated by VCHRI researchers and staff in response to the growing COVID-19 crisis. In trying to tackle the virus, we have accelerated timelines and ignited innovation in health research approaches and methodologies. From the discovery of novel drugs to testing novel therapeutic approaches, assessing different blood types or using CT scans to better understand and predict the presence of COVID-19, we have put our best minds to the challenge. We have advised parents who are trying to keep their kids safe and healthy during the pandemic. And we are shedding light on the emotional and mental toll social distancing is having on all of us. This is only a snapshot of the many valuable contributions that VCHRI is making in the world of COVID-19 research.
VCHRI's vision is to help people develop healthier lives through discovery. I want to thank everyone in the VCHRI community who has contributed to this vision over the past year. Your work fills me with hope. I am excited and proud to have entered my role as executive director for this organization. VCHRI has responded with heartfelt concern and immediacy to a global crisis and continues to lead the way locally, nationally and internationally in health research excellence. 
Finally, I sincerely wish all of you a restful holiday break. Over the coming weeks, may we continue to find ways to safely connect with our loved ones, and may those connections bring us enough joy, laughter and levity to rise above in 2021 and beyond.
All the best to you and yours,
Dr. David Granville