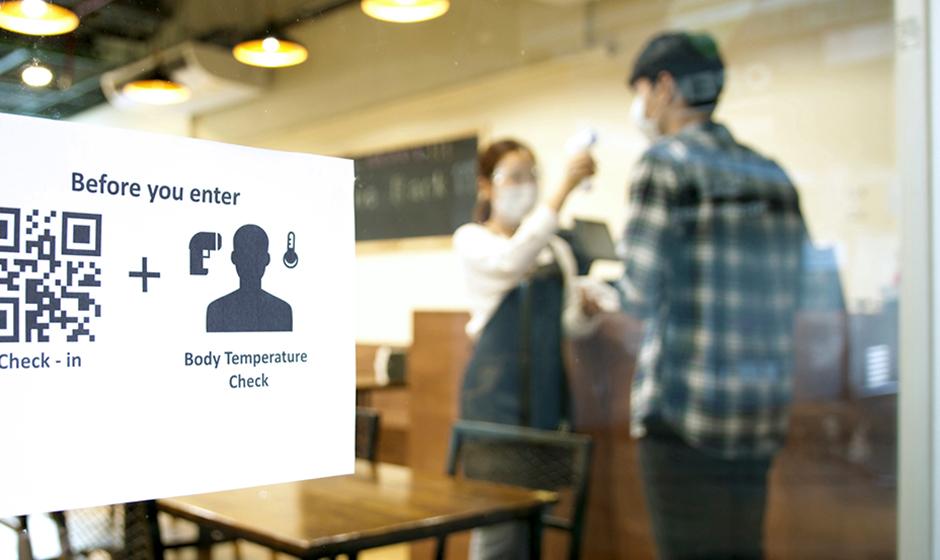 New findings show that limitations of infrared thermography make it an unreliable COVID-19 detection tool.
Walk into an airport or mall these days and you might be scanned by an infrared thermography (IRT) camera. Used to generate a heat map of infrared radiation emitted by heat sources, such as body temperature, IRT has become a go-to for the mass detection of illnesses, such as COVID-19.
The limitations of this technology are revealed in new research findings published in the Journal of Medical Imaging in March 2021. Led by Vancouver Coastal Health Research Institute researcher Dr. Babak Shadgan, the study concluded that IRT relies too heavily on detecting high fever, which is only one of several symptoms of an active and well-developed COVID-19 infection. 
As of April 2021, COVID-19 had claimed the lives of over three million people worldwide. Around 55.5 per cent of confirmed COVID-19 infections involved fever. This leaves almost half of infected individuals under IRT's radar.
Underlying health conditions, stress, pregnancy, certain medications and other environmental factors, such as temperature and humidity, can also alter someone's surface body temperature. This can result in a false positive or false negative IRT reading, says Shadgan.
"Many people who contract the virus will be asymptomatic for the first five days, while others may not present with fever at all."
Shadgan's research reviewed 17 published studies on the effectiveness of IRT screening at airports around the world between 2002 and 2021.
He found that the non-contact thermometer's ability to detect SARS, dengue fever, swine flu, Ebola and COVID-19 varied significantly.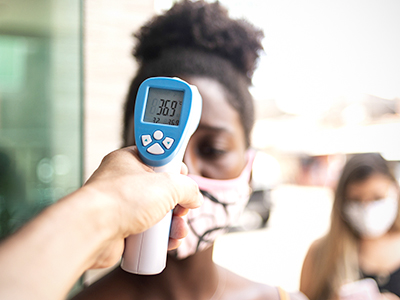 "Since the 2003 SARS outbreak, infrared thermal cameras have been installed in countries around the world, including Canada, Taiwan and Australia."
"Screening is important for being able to detect and diagnose disease as soon as possible," says Shadgan, who will be deciding how best to screen for COVID-19 among participating athletes and their support personnel as the medical director of the 2021 Tokyo Olympic Games wrestling competitions. "Yet our findings show that IRT frequently missed patients with active disease."
Early detection helps prevent viral spread through early diagnosis, says Shadgan. This in turn supports the best possible prognosis, which can translate into reduced health care costs when symptoms that could lead to hospitalization and long-term health effects are nipped in the bud.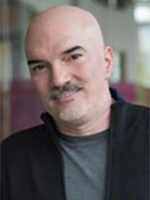 However, Shadgan admits that, until a better rapid, non-invasive and affordable detection method becomes available, IRT will likely continue to be part of the disease detection toolkit.
"I would say that IRT can continue to be used if there is no other option, but we should not rely entirely on its results. IRT is only really effective at detecting individuals who are symptomatic with a high fever. It does not detect asymptomatic individuals or infected individuals with only a slight rise in body temperature."
Multiple methods recommended for improved detection
Given its limitations, IRT has sometimes been paired with pulse oximetry in an effort to improve disease detection. Pulse oximetry uses a fingertip sensor to detect oxygen saturation in a person's bloodstream. Oxygen levels below 95 per cent are found among people with pneumonia—another symptom of a severe COVID-19 infection.
Shadgan's research indicates that "screening other vital signs, such as heart and respiratory rates, could lead to more robust methods for early infection detection."
Core body temperature is also a more accurate indicator of a COVID-19 infection, notes Shadgan. The limitations of present screening tools do, however, pose a challenge. For example, IRT can only map a person's surface body temperature.
To address this, Shadgan is developing a novel biosensor to take COVID-19 disease detection a step further. The non-invasive, simple-to-use and accurate biosensing device—which earned him a COVID-19 Wall Solutions award—could be used for regular and routine COVID-19 screening and early diagnosis.
"This novel biosensing screening process will initially be geared towards early detection of COVID-19 among high-risk individuals, specifically those living in long-term care facilities."
"Individuals with underlying health conditions, such as heart or liver disease, immune deficiency, diabetes or cancer, could use the biosensor on a regular basis to check whether they have COVID-19 symptoms," says Shadgan. "This technology would support self-monitoring among the most vulnerable individuals in our community."