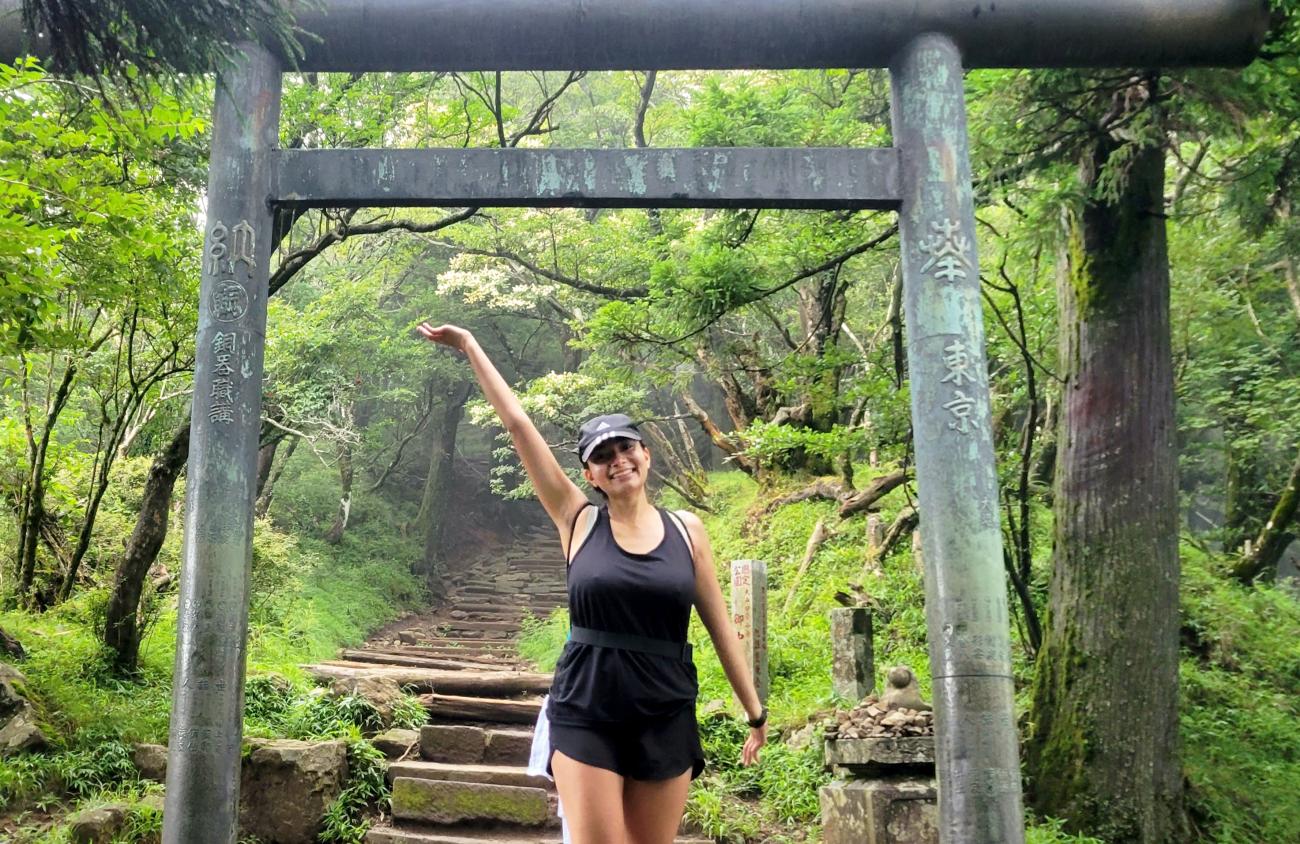 Meet Karina — A licensed teacher turned mental health researcher who is uncovering the neuropharmacological effects of cannabis.
Q: What is your role in health research?
A: I am a PhD student at the University of British Columbia (UBC), working at the Behavioral Reward Affect + Impulsivity Neuroscience (B.R.A.I.N.) Lab led by Dr. Christian Schütz. I use methods such as neuroimaging, immunoassays and cognitive testing to investigate transdiagnostic factors underlying various mental health and substance use disorders, such as stress dysregulation and impulsivity. I also study the neuropharmacological effects of substances, including cannabis, on these transdiagnostic factors.
Q: What led you to your research interest?
A: I have always cared deeply about mental health and substance use disorders. This passion was intensified through my experience working with populations who are directly impacted by intergenerational mental illness. While pursuing my undergraduate degree in psychology, I became fascinated with the interactions between psychological and biological processes that underlie mental health disorders, sparking my interest in neuroscience. 
Q: What is one of the proudest moments of your career so far?
A: One of my most significant achievements has been initiating a Health Canada-regulated clinical trial exploring the neuropharmacological effects of cannabis. Despite the myriad of reasons people report for using cannabis and anecdotal claims about its benefits, there remains a scarcity of research to substantiate these claims. Our hope is that the findings from this study will provide us with a better understanding of the impact of cannabis on stress response in healthy adults. 
Q: What would you do if you were not in research? 
A: If I were not a researcher, I would likely be working as an elementary school teacher. I have a teaching degree and license, but my scientific curiosity and passion for research ultimately led me to pursue neuroscience.
Q: What do you do for fun in your spare time? 
A: When I am not studying or working at the lab, I enjoy cooking, playing guitar and going for bike rides along the seawall.
Q: If you could travel anywhere in the world right now, where would you go and why?
A: I would travel to Japan! I have many family members close to Tokyo, and I would love the opportunity to see them more often. Hiking up Mount Fuji is also on my bucket list.
Q: Do you have a secret talent?
A: I like hand-painting cards for people, whether it be for birthdays or thank you notes. I would not necessarily describe myself as exceptionally artsy, but it is a fun way to do something meaningful for others.
Q: What is your favourite book?
A: My favorite book at the moment is "I Know Why the Caged Bird Sings" by Maya Angelou. I enjoy reading memoirs because they offer insights into the life experiences and unique perspectives of different people around the world.
Q: What is your healthiest habit?
A: I always ensure I take breaks when I need them. I find I am much more productive and effective when I pace myself in my work.
Q: What piece of advice would you give your younger self?
A: I would advise myself to follow my passions and to not be daunted by ambitious goals. When I was younger, I never would have imagined that I could pursue a PhD in neuroscience, but I have learned that a lot can be achieved when you focus on taking things step-by-step and following opportunities as they arise.