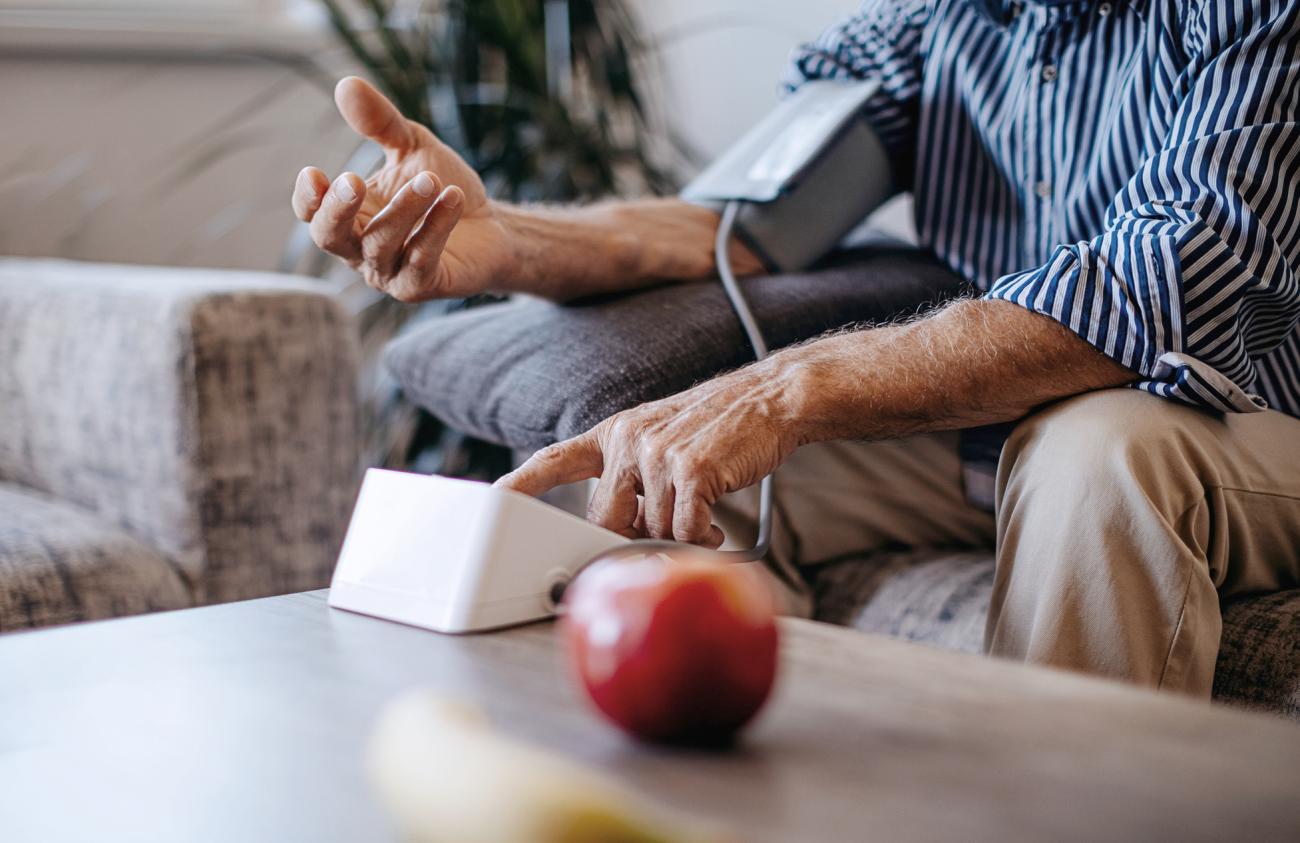 These research-based, simple lifestyle adjustments can have a big impact on health outcomes.
Around one in four Canadians have high blood pressure. Often called a silent killer, many people are unaware that they have the condition also known as hypertension until they experience severe symptoms or end up in hospital. Vancouver Coastal Health Research Institute researcher Dr. Karen Tran shares the latest fact-based insights on how to understand, manage and prevent high blood pressure. 
Q: What are some common factors or habits that can lead to high blood pressure, and how do they affect the body?
A: Hypertension control rates in Canada are the lowest that they have been in over a decade. A common lifestyle factor that can contribute to high blood pressure is having too much salt in your diet. Elevated levels of salt in the bloodstream can lead to water retention that, in turn, raises blood pressure. Similarly, stress, sedentary behaviour, being overweight, a genetic predisposition, kidney disease and heart disease all increase a person's risk of hypertension. Smoking hardens arteries, which is another risk factor for high blood pressure and its exacerbation. 
Q: Are there specific groups of people who are more at risk of developing high blood pressure, and why?
A: People are more likely to develop high blood pressure with age, as the blood vessels in the body become stiffer. This results in blood vessels constricting and increasing the blood pressure in our arteries. Women, after menopause, are more likely to have uncontrolled blood pressure compared to men.
Q: What are some practical, everyday lifestyle changes that I can make right away to help lower my blood pressure naturally?
A: There are many simple things we can do to maintain healthy blood pressure. It is very important to stop smoking, if you do. Try to limit your alcohol intake to no more than two drinks per week. Reduce excessive stress through self-care and leisure activities, and consider discussing stress management techniques with a health care provider or by connecting with workplace resources. Also, exercise regularly — at least 150 minutes per week — to maintain overall health and well-being. 
Hypertension Canada and Heart & Stroke have excellent resources on high blood pressure and its management. 
Q: Are there some diet-specific recommendations?
A: The Dietary Approaches to Stopping Hypertension (DASH) diet is recommended for people with or at risk of high blood pressure. It emphasises eating foods low in sodium, as well as incorporating more vegetables, fruits, low-fat dairy, whole grains and legumes. The DASH diet is safe for almost everyone to follow, regardless of whether or not they are concerned about high blood pressure.
Q: I am worried about the long-term effects of high blood pressure. How can it impact overall health, and what are some steps that I can take to mitigate these risks?
A: High blood pressure is a major risk factor for many other health conditions, such as stroke, heart attack, kidney disease and dementia. However, we know that reducing blood pressure by even a little bit can have dramatic, positive health results. 
The key is to regularly check your blood pressure through a family doctor, at a pharmacy kiosk or by using a validated home blood pressure monitoring device. If you are considering purchasing a blood pressure monitor, I recommend consulting Hypertension Canada's resource on validated blood pressure monitors. Unvalidated devices may produce inaccurate readings, and you want precision when it comes to blood pressure readings.