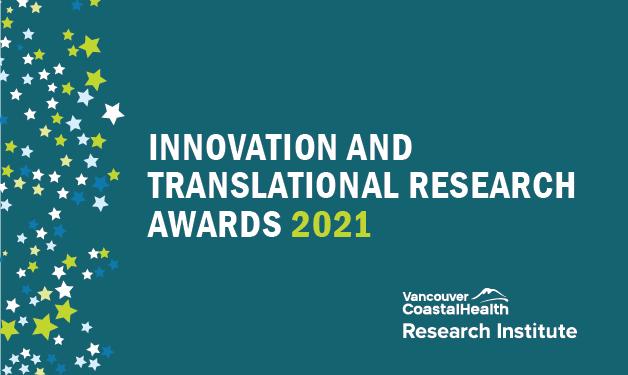 Congratulations to the 2021 Innovation and Translational Research Award recipients!
Taking innovative research from concept to application is critical for improving health care systems and the health and well-being of patients. Vancouver Coastal Health Research Institute (VCHRI) is proud to support investigators and their ground-breaking health research with the annual Innovation and Translational Research Awards. This year's recipients are using new techniques and emerging technologies to advance patient outcomes and enhance patient-practitioner connectedness in the era of COVID-19.
The 2021 Innovation and Translational Research Award winners are:
---
Testing virtual reality and psychoeducation for sexual therapy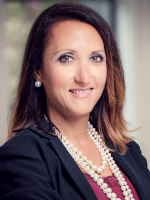 Often thought of as a phobia of vaginal penetration, vaginismus is a sexual dysfunction characterized by the involuntary tightening of pelvic floor muscles that can make it painful or difficult to have vaginal intercourse and undergo gynaecological exams. Without treatment, the condition and its symptoms can lead to frustration and distress; however it does not respond to conventional psychological treatments.
The use of virtual reality exposure—wherein individuals are immersed in 3D simulations of feared situations—has been proven to be effective for helping users to overcome phobias. This research project will examine the use of virtual reality exposure for vaginismus by virtually exposing affected women to feared sexual scenes. 
Researchers will measure changes in sex-related distress, anxiety and fear of vaginal penetration following each virtual reality experience in an effort to establish a treatment protocol, as well as provide complementary psychoeducation to participants.
"This project holds potential as an effective and unprecedented intervention for vaginismus," says Dr. Brotto. "Not only will it aid in overcoming barriers to treatment as usual, but it will also raise awareness for this underdiagnosed condition."
Performing rapid assessment to diagnose a cardiac condition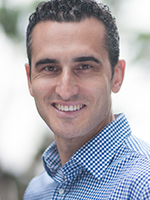 Familial hypercholesterolemia (FH) is a genetic disorder characterized by high cholesterol levels. FH is the most common monogenic condition causing premature cardiovascular disease. Among young patients who experience a heart attack, one in 14 will have FH, but less than one per cent of those affected will be diagnosed with FH. Underdiagnosis of FH impacts health care provider's ability to optimally treat patients and screen family members, who may also be affected. Earlier research has supported the development of a targeted gene panel to identify FH and incorporating this panel into clinical care may improve outcomes for FH patients. 
The purpose of this project is to investigate how implementing real-time genetic diagnosis may help identify FH in patients admitted to an acute cardiac care setting following a heart attack, and to better understand the impact of genetic diagnosis on physician behavior, patient medication use, lipid levels and the rates of recurrent cardiovascular events.  
"With this study we hope to answer the question of whether clinical implementation of genetic testing in the acute care setting can benefit both health care providers and their patients," says Dr. Brunham. "We believe rapid testing will result in earlier diagnosis, which will ultimately lead to improved cardiovascular outcomes."
Using a mobile app for depression screening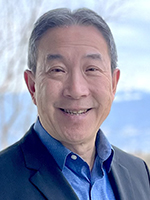 While approximately 11 per cent of adults will experience a major depressive episode at some time in their lives, individuals with chronic medical conditions (also called non-communicative diseases, such as diabetes, arthritis or cardiovascular disease) face a higher risk for developing clinical depression. Practice guidelines recommend routine screening for early diagnosis and intervention, however depression screening is less frequently done in medical specialty clinics. 
This project will support the creation and examination of an easy-to-use mobile app called SCANme-D (Screening Care App for NCDs in Medical Environments – Depression) to support medical specialists in efficiently screening patients for depression using patient-centred, AI-powered technology.
The app will engage patients in recognizing depressive symptoms by utilizing natural language voice and text journaling, providing validated screening questionnaires and education based on individual needs and supporting a personalized care pathway for further assessment and treatment.
"Since more than 88 per cent of Canadians own a smart phone, we believe that the use of a mobile app powered by AI technology can be a solution to barriers in screening," says Dr. Lam. "Enhancing the recognition and treatment of depression in individuals with chronic medical conditions will help improve both health care service delivery and patient outcomes."
Diagnosing inflammatory skin diseases with artificial intelligence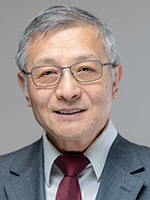 Inflammatory skin diseases (ISDs) are some of the most prevalent diseases in the world, causing discomfort and embarrassment among sufferers. They can appear on the skin as redness, scales and rashes, and physicians often have difficulty differentiating these diseases from others that present similarly.
Based on recent studies demonstrating that artificial intelligence (AI) is successful in recognizing melanoma and moles from skin images, the aim of this project is to build an AI-based computer system to help doctors diagnose ISDs from photographs. 
Researchers plan to assemble a dataset of 7,500 high-quality images of eleven ISDs, process them and create three types of image views (narrow, local and regional). Once the dataset is complete, machine and human observation studies will be performed to determine the detectability score of each ISD. The final AI-based diagnosis system will be built for the ISDs with a high detectability score.
"Hopefully with this project we can help doctors diagnose these diseases more quickly and efficiently so that they can be treated in a timely manner," says Dr. Lee. "The technique could also solve the accessibility of dermatologic care in rural and remote communities."
Addressing persistent auditory hallucinations with virtual reality therapy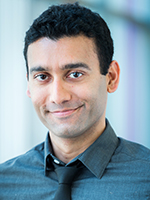 Avatar therapy is a recently developed, innovative approach to treating auditory hallucinations. It is a therapist-assisted, digital intervention in which therapists facilitate a conversation between patients who are experiencing persistent persecutory auditory hallucinations and an animated avatar, which acts as the visual representation of the persecutory voice. During the therapy, patients see and can talk with the avatar on a computer screen and, with the therapists help, learn to stand up to and control the avatar, causing the content of the avatar to change from persecutory to supportive. 
The aim of this project is to evaluate the efficacy of a virtual reality-based avatar therapy. Researchers will develop and implement an updated version of the avatar approach with the option of using a virtual reality interface. 
"In developing and adapting this therapeutic approach, we will also be using a participatory action research design, which allows individuals with lived experience to play a role in designing the intervention," says Dr. Menon. "This updated trauma-informed approach will also integrate 'third wave' therapy modalities- such as compassion focussed therapy (CFT) and acceptance and commitment therapy (ACT) along with cognitive behavioural therapy (CBT) techniques to support positive patient experiences and outcomes."
Predicting COVID-19 patient outcomes with machine learning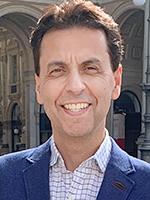 Previous research suggested that results from computerized tomography (CT) scans are an effective screening tool for aiding the detection and diagnosis of COVID-19. These same images may also be able to play a role in predicting disease severity, complications and likely outcomes of COVID-19 patients.
This project aims to develop an open-source model to predict patients' health outcomes based on clinical and imaging findings. Researchers will use a machine learning approach to combine globally sourced CT chest images with information on clinical outcomes of over 5,000 COVID-19 patients to identify CT features that are associated with poor outcomes. The model builds upon earlier development of a lung segmentation algorithm for quantifying infection patterns in chest CTs. The new prognostic model will incorporate the valuable metric outputs of the segmentation algorithm with clinical information to predict for COVID-19 patient outcomes.
"Imaging may prove to be a valuable tool in aiding the efforts of COVID-19 and the effective allocation of our limited resources, such as ventilators and oxygen therapies," says Dr. Nicolaou. "It has the potential to identify prognostic indicators that could aid the decision making process regarding conservative versus aggressive therapeutic interventions and assess long-term lung damage that could have a health impact on society as a whole."
Identifying overdose risk following hospital discharge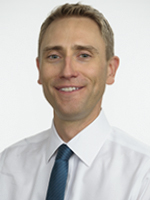 When a patient departs hospital against medical advice (DC-AMA), many forces might conspire to increase their risk of opioid overdose: unresolved illness, exposure to new prescription medications, persistent pain, untreated addiction, reduced opioid tolerance and interrupted access to familiar and potentially less toxic sources of illicit opioids. Unfortunately, little is known about these risks.
This project aims to understand drug overdose after DC-AMA in order to facilitate the development of innovative overdose prevention strategies. Using population-based administrative health data, researchers will perform a retrospective observational cohort study to define risks and identify risk factors for overdose in the 30 days after DC-AMA. 
"Overdose risks after DC-AMA are largely unstudied," says Dr. Staples. "We hope our project will identify new opportunities for clinicians and hospitals to reduce predictable harms among patients who chose to leave against medical advice."
Preventing complications in immunocompromised transplant recipients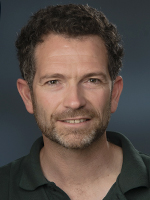 Cytomegalovirus (CMV) infections are common and usually asymptomatic in healthy individuals. However, CMV can cause life-threatening complications in immunocompromised individuals, particularly in heart transplant recipients where CMV infection is a leading cause of morbidity and mortality post-transplant. 
In the event a transplant patient has severe CMV and does not respond well to standard antiviral therapy, a reduction of immunosuppression can be prescribed though it carries the risk of transplant rejection. This highlights the need for better tools to guide immunosuppression reduction to treat CMV while adequately suppressing transplant rejection.
Previous research in this area saw the development of a 9-RNA blood-based biomarker test for quantifying the risk of acute cellular rejection in heart transplant patients in the first year following transplantation. This project aims to continue that work and develop an enhanced biomarker tool by expanding the panel to include blood-based genes that can detect CMV-specific immunity.
"Results from this project could lead to the development of a clinical test that allows immunosuppressive drugs and antiviral therapies to be administered to patients more selectively and precisely," says Dr. Tebbutt. "This could help to decrease drug toxicities and more importantly, improve patient outcomes."