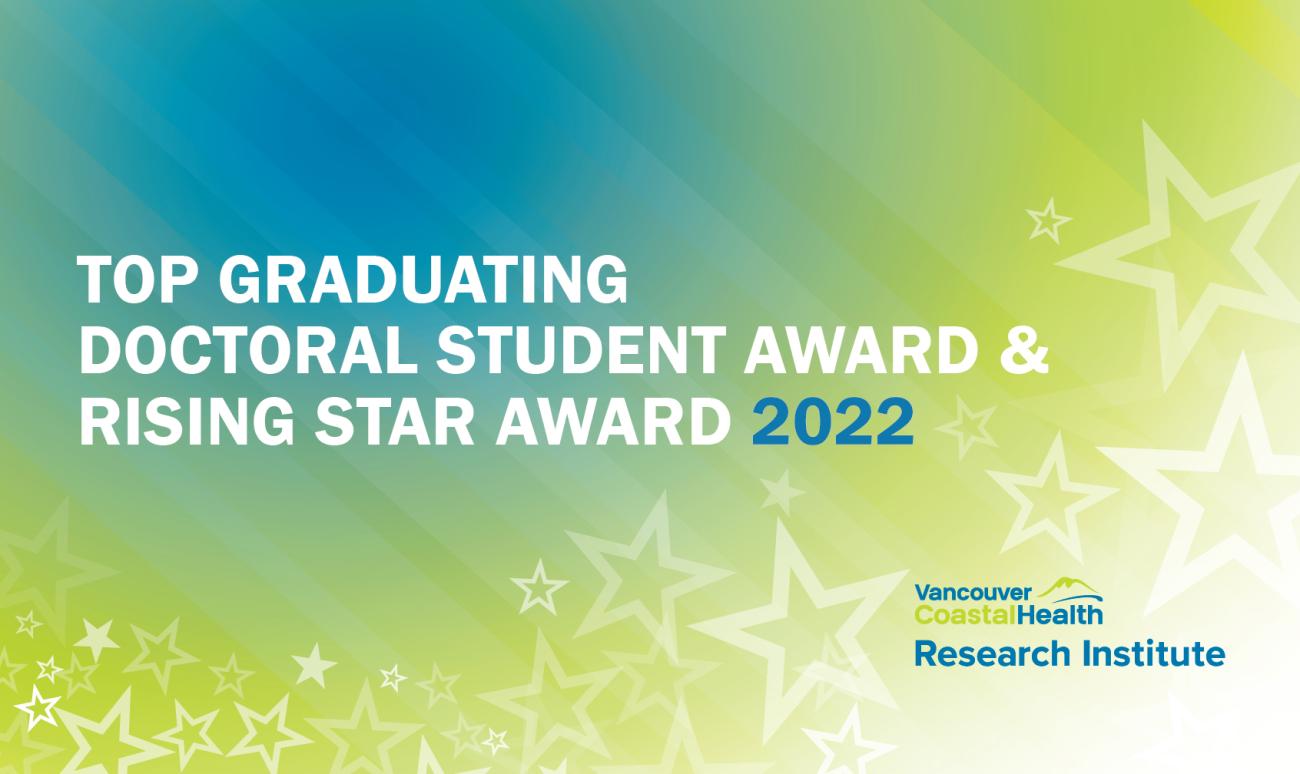 Congratulations to the 2022 Top Doctoral Student and Rising Star Award recipients!
Vancouver Coastal Health Research Institute (VCHRI) is proud to support tomorrow's research leaders with the Top Graduating Doctoral Student Awards and the Rising Star Awards. These awards recognize outstanding efforts by VCHRI trainees for research excellence, service as role models and other contributions that each has made to benefit the Vancouver Coastal Health research community.
The 2022 Top Graduating Doctoral Student Award recipients are:
The 2022 Rising Star Award recipients are:
Analyzing gait in everyday environments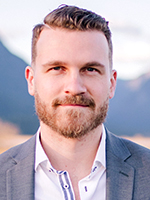 Dr. Charlton is praised by peers for his outstanding work ethic and productivity. In addition to being an accomplished young researcher, his desire to make an impact on the community has led him to act as a mentor for students, a peer reviewer for journals and a member of national and international scientific committees.
During his PhD, Dr. Charlton explored the use of innovative wearable sensors, which have provided insights into how patients can integrate walking-based treatment programs into their daily lives. Through leveraging novel technology and international collaboration, his research is making meaningful contributions to our understanding of human movement and the treatment of knee osteoarthritis. 
"Our study provides the first investigation of how many steps are needed to reach stable foot biomechanics variables while walking in unsupervised, real-world conditions," says Dr. Charlton. "Ultimately, our results support the feasibility of real-world walking studies, which I believe is the future of biomechanics research."
Real-time oxygen and blood flow monitoring after spinal cord injury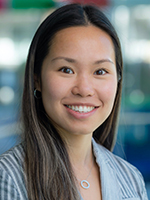 As a champion for inclusive science, Dr. Cheung strives to create an equitable and diverse research environment at VCHRI and beyond. In addition to her roles within the UBC Faculty of Medicine and graduate student councils, her motivation to foster knowledge translation has led her to volunteer with elementary and high school students to teach science programs, run events and advocate for women in STEM (science, technology, engineering and math). 
Dr. Cheung's research is focused on hemodynamic management of acute spinal cord injury. During her PhD, she worked on developing an implantable optical sensor to monitor real-time physiological responses in people who have experienced acute spinal cord injury. 
"Through various pre-clinical studies, I have established a technique using this sensor to monitor the oxygenation and hemodynamic status of the injured spinal cord to optimize clinical care," says Dr. Cheung. "This work provides the initial foundation towards translating this technology into clinical practice."
Circulating tumour DNA as a biomarker in bladder cancer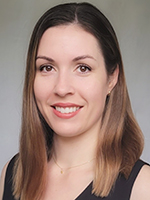 With an array of academic achievements under her belt, Dr. Vandekerkhove is a collaborative and insightful scientist who is committed to innovating cancer research. With strong critical thinking skills and a talent for manuscript writing, she has published papers in numerous high-impact journals, including Clinical Cancer Research and Nature Communications.
Dr. Vandekerkhove's research aims to improve the clinical management of metastatic bladder and prostate cancer patients via analysis of circulating tumour DNA obtained through a liquid biopsy. Her goal is to develop minimally invasive biomarkers to guide therapy selection.
"My research demonstrates that genomic profiling of circulating tumour DNA is reliable and practical in metastatic bladder cancer," says Dr. Vandekerkhove. "Moving forward, circulating tumor DNA should be incorporated into biomarker-driven clinical trials."
The impact of acute stress on pain perception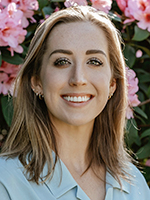 Motivated by her own lived experience, Nicole aspires to lead innovative research that brings hope to those who suffer from chronic pain. Her perseverance in the face of adversity and dedication to her work have led her to receive numerous major awards, including those from the Canadian Pain Society and Canadian Institutes of Health Research.
For her master's thesis, Nicole is investigating the impact of acute stress on pain perception using capsaicin — a chemical compound found in chili peppers that induces a burning sensation and a region of sensitivity when applied to skin.
"The medical advice that is frequently given to people in pain is to reduce stress. As a motivated graduate student who wishes to excel, stress is unavoidable for me," says Nicole. "It brings me hope that my thesis may pave the way for new treatments that allow medical professionals to offer strategies to manage the impact stress has on pain, instead of simply recommending reducing stress and thereby limiting what people in pain are able to accomplish."
Relearning movements with your eyes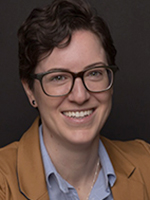 An excellent collaborator, Cristina is lauded by colleagues for her outstanding grades and strong leadership abilities. In the early stages of her career, she has been highly productive, having published 13 peer-reviewed articles and 24 conference presentations as well as having given three invited talks. 
With a unique background in visual science and behavioural neuroscience, Cristina is driven to advance the field of neurorehabilitation and improve the lives of individuals recovering from stroke. For her doctoral research, she is investigating how eye movements impact motor learning and stroke recovery.
"After stroke, the capacity to re-learn skilled movements is hindered due to damage to brain regions that support motor learning, which are the same regions that control eye movements," says Cristina. "My work will shed light on the need for future research on eye movement function after stroke, and could one day lead to the creation of targeted therapies for enhancing arm movement recovery."
Measuring pelvic floor muscle function after incomplete spinal cord injury using transabdominal ultrasound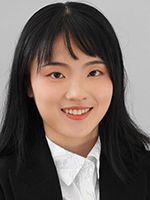 Known for her sincerity and generosity of spirit, Xueqing has gained extensive experience in the field of spinal cord injury (SCI) by volunteering her time in research labs and in the community. She has also lent her artistic talents to the UBC Cancer Association Club and SCInfo Blog, where her work helps translate evidence-based information to the public in a digestible format.
Xueqing's research focuses on assessing pelvic floor muscle function using transabdominal ultrasound in people with SCI. This minimally intrusive ultrasound shows promise as a reliable way to measure the effects of pelvic floor muscle contraction on bladder structures, which could help us better understand the benefits of pelvic floor muscle training for improving urinary dysfunction after SCI.
"I am excited to see my passions for exercise-based pelvic floor and neurorehabilitation converge on this project," says Xueqing. "Bladder function is consistently reported as a top recovery priority among people with SCI. Establishing the psychometrics of this ultrasound method could inform its potential use as a tool to facilitate training interventions targeting the recovery of bladder function."