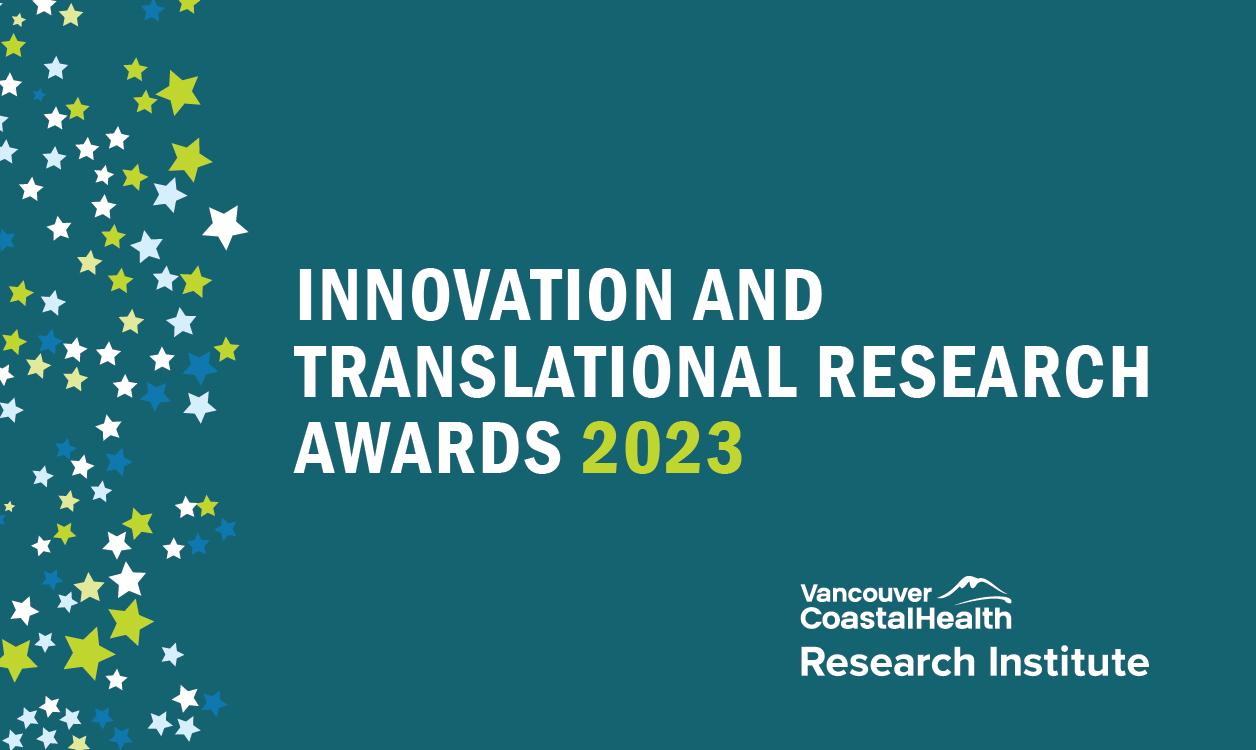 Congratulations to the recipients of the 2023 Innovation and Translational Research Awards.
Taking innovative research from concept to application is critical for improving health care systems and the well-being of patients. VCHRI is proud to support investigators and their groundbreaking health research with the Innovation and Translational Research Awards. This year's recipients are using new techniques and emerging technologies to advance patient outcomes and enhance patient-practitioner connectedness in the era of COVID-19. 
The 2023 Innovation and Translational Research Award recipients are:
---
Revolutionizing remote ultrasounds with mixed reality system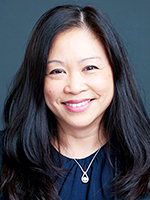 A novel remote ultrasound examination system developed by Dr. Chang's research team consists of an untrained assistant wearing a partially transparent mixed reality headset to project a virtual ultrasound probe onto a patient. In real time, a qualified radiologist can control a replica of the probe attached to a haptic device, using a live ultrasound image and patient view. This allows the assistant to accurately match the position and force of the virtual probe with a real ultrasound probe on the patient.
Preliminary studies show that this real-time approach is more effective than current techniques. The study aims to evaluate the efficacy of this technology to inform further research, translation and implementation into clinical practice.
"Tele-ultrasound can improve health care in remote communities and in emergency situations, and may alleviate the shortage of radiologists by enabling them to take calls from several hospitals at once," says Dr. Chang. "The technology also has potential value for training future radiologists."    
Advancing penile implant technology for severe erectile dysfunction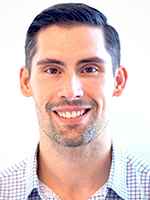 Erectile dysfunction affects over 50 per cent of men over the age of 40 in North America, with 25 per cent experiencing severe erectile dysfunction that does not improve with medication. Currently, treatment options for this condition are limited to penile implant surgery, but limited technological progress over decades has limited natural erection characteristics, reliability and risk of morbidity during surgical placement and hindered uptake by the vast majority of patients with severe erectile dysfunction. 
The goal of the project is to address the shortcomings of devices currently on the market to help increase patient uptake, satisfaction and reduce patient suffering. The team aims to create a novel penile implant using nanocomposite biomaterials and soft robotics technology.
"Our research will contribute to the innovative development of a paradigm-shifting technology to treat large numbers of men suffering from severe erectile dysfunction and reduce surgical costs," says Dr. Flannigan.
Examining the impact of levonorgestrel intrauterine systems on ovarian cancer risk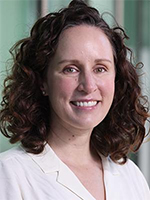 Opportunistic salpingectomy — the removal of the fallopian tubes — has shown promise as a prevention approach for high-grade serous sarcoma in individuals at risk. However, offering salpingectomy to everyone no longer desiring a pregnancy is not appropriate due to the low lifetime risk of ovarian cancer. We need accurate models to identify people at higher-than-average lifetime risk for ovarian cancer in order to better target salpingectomy to these people. 
This study aims to update risk prediction models by incorporating the history of levonorgestrel intrauterine system (IUS) use, commonly known as hormonal IUDs, given that levonorgestrel IUS has become increasingly used for contraception.
"We will use a large population-based database to update the lifetime risk-prediction models, following a thorough study of the relationship between levonorgestrel IUS and ovarian cancer risk," says Dr. Hanley. "While more research is needed, incorporating levonorgestrel IUS use into lifetime risk prediction models could ultimately help us better identify and target the people who are ideal candidates for salpingectomy to dramatically reduce their ovarian cancer risk."   
Deep brain stimulation as a reliable treatment option for patients with spasmodic dysphonia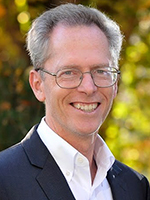 Spasmodic dysphonia is a neurological speech disorder that can affect a person's voice and speech due to involuntary muscle contractions in the larynx. While repeated botulinum toxin injections have been the standard treatment for many patients, they are not always effective. Building on a first-of-its-kind phase 1 trial that showed the safety of deep brain stimulation for patients with adductor spasmodic dysphonia, the phase 2 trial aims to demonstrate the clinical benefits of this treatment on a larger cohort of patients.
The outcomes of the study will be assessed through voice-related quality of life improvements measured by speech language pathologists and metrics of vocal fold movement identified by high-speed videostrobography.
"We anticipate that this trial will confirm deep brain stimulation as a new treatment option for patients with adductor spasmodic dysphonia, which will provide an option for surgical treatment rather than lifelong injections," says Dr. Honey. "We also anticipate that this will finally provide patients with a reliable and durable solution to improve their voice and quality of life."
Enhancing access and quality of post-mastectomy breast reconstruction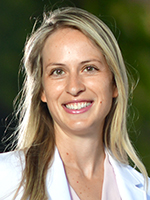 The delivery of breast cancer care involves a complex, interdisciplinary treatment approach. Post-mastectomy breast reconstruction is essential to improving the quality of life for breast cancer patients; however, it can impact the delivery of cancer treatments. Patients seeking breast reconstruction often face care complexities and barriers that have not seen the same improvements as advancements in breast cancer treatment. 
This project will evaluate breast cancer care delivery provincially to identify structural, social and behavioural factors that may influence access and quality of care for patients seeking post-mastectomy breast reconstruction. The study findings will address gaps, challenges and priorities in breast cancer care to improve the quality of care patients receive. 
"Our findings will inform a future province-wide evaluation of breast cancer care delivery, expanding to all health authorities," says Dr. Isaac. "Through collaboration with researchers, providers, patient partners and policymakers, we will translate the findings into comprehensive policies to streamline clinical practice."
New protease inhibitor for slowing sight loss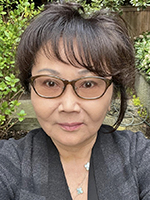 Age-related eye diseases, such as macular degeneration and Fuchs endothelial corneal dystrophy, are leading causes of blindness in developed countries. The research team has made novel findings that suggest that the breakdown of barrier function of an important cell monolayer contributes to sight loss. Their research has identified a previously unrecognized ocular protease, Granzyme B, which can affect the cell barrier function and cause sight loss.
The proposed study aims to examine the effects of blocking Granzyme B using a small molecule drug, VT1-1002, on choroidal vascularization, a major cause of sight loss, and the barrier function monolayer. 
"There is an unmet need to develop effective drugs for macular degeneration and Fuchs endothelial corneal dystrophy that can be offered to a patient before the onset of vision impairment," says Dr. Matsubara. "We are on the cusp of validating an innovative method to use this novel protease inhibitor to slow down the progression of these two significant sight-threatening diseases." 
Using an integrated imaging system to improve treatment outcomes for oropharyngeal cancer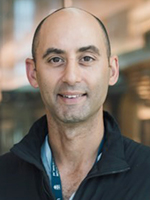 Transoral robotic surgery is commonly used for managing oropharyngeal cancer, but effective tumor resection is crucial for optimal patient outcomes. While ultrasound imaging has been shown to be effective for oral cancer resections, its role in oropharyngeal cancer is not well understood. This project aims to determine if transcervical ultrasound imaging can enhance successful tumour resection using transoral robotic surgery. 
The study will be conducted in three phases. First, the efficacy of 2D and 3D imaging for assessing the oropharynx in an outpatient setting will be examined. Then, the first phase will be repeated in patients undergoing intraoperative ultrasound. Finally, these imaging techniques will be integrated into the robotic system.
"We will examine the efficacy of the robotic integration by looking at the ability of the 3D ultrasound imaging to detect simulated pathology, with real-time MRI imaging for display," says Dr. Prisman. "Once the integrated imaging system is used intraoperatively, we will evaluate its efficacy in improving patient outcomes." 
Improving health system outcomes with an out-patient parenteral antibiotic therapy outcome registry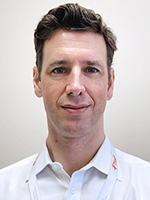 Out-patient parenteral antibiotic therapy (OPAT) programs have produced a safe and cost-effective way to administer intravenous antibiotics in outpatient or community-based settings. To further maximize patient and health system benefits, the research team is developing an OPAT clinical outcome registry across St. Paul's, Lion's Gate, and Vancouver General Hospitals.
This registry will capture clinical data and standardized outcome measures from CST-Cerner across OPAT programs, and will be used to analyze overall trends in participant characteristics and outcomes, predictors of outcomes, and comparisons between program sites. 
"The OPAT-CORE study will provide reliable infrastructure for quality improvement and clinical research projects across sites," says Dr. Connors. "The resulting registry will have positive impacts on patient safety and outcomes, and contribute to effective health system development, resource allocation and future health care and industry collaborations."