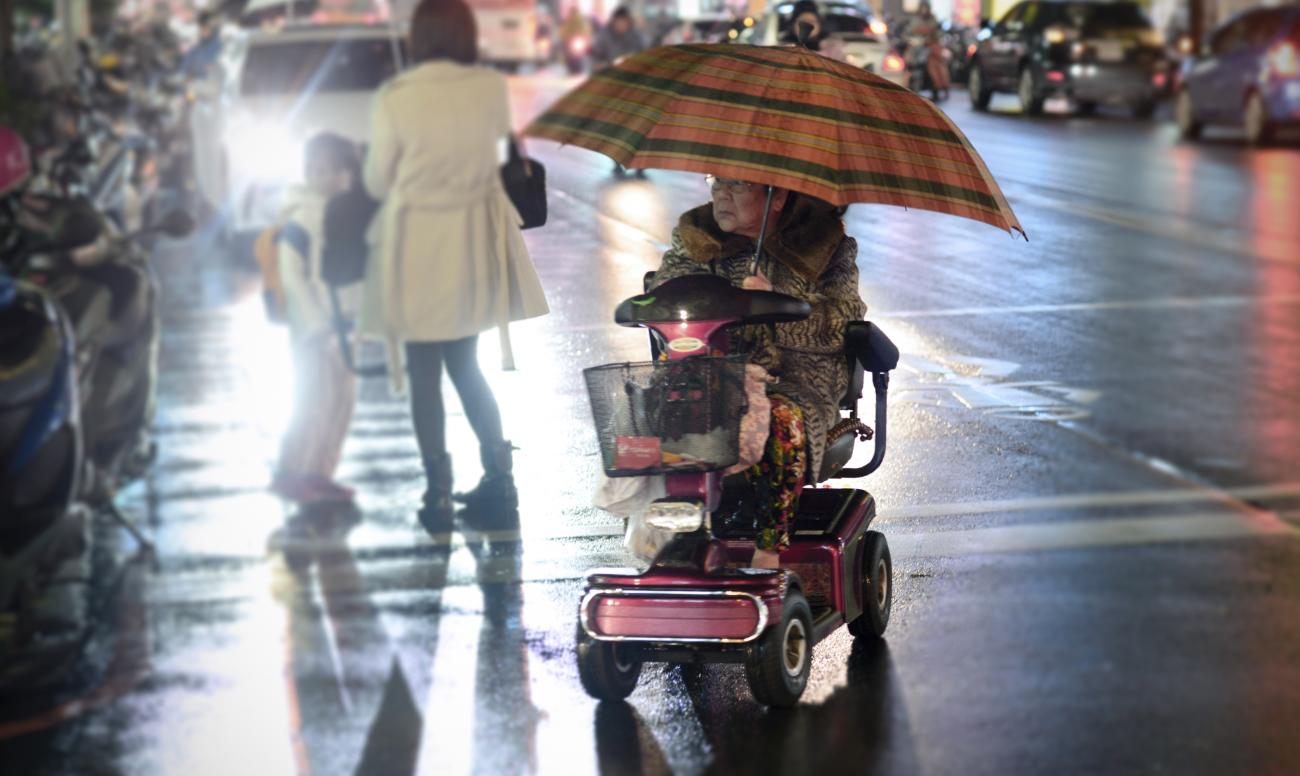 Community-based training tailored to meet real-life social mobility needs.
In 2013, the small Vancouver Island seaside municipality of Sidney drafted a resolution to regulate the use of three- and four-wheeled motorized scooters because of the safety risks they were posing to pedestrians, traffic, and the scooter operators themselves. Regulation was seen as an opportunity to mandate operation and safety training for the motorized mobility devices. Vancouver Coastal Health Research Institute (VCHRI) scientist Dr. Ben Mortenson is currently conducting a scooter training and education feasibility study, in part because of such community-identified safety issues.
"We're hearing a lot of reports in the media about people being hurt and sometimes killed using their scooter," says Dr. Mortenson, principal investigator at the International Collaboration On Repair Discoveries (ICORD), a VCHRI research centre. "There are definitely lots of things we can do to help make people safer. For example, many people don't know that when going around corners, you really have to slow down because those forces can cause the scooter to tip over. And then there's awareness of vehicles and the space around you."
His study, which is currently recruiting participants, will train scooter users on how to properly operate their mobility device.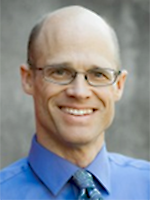 "One of the big problems with scooters is that many people receive only minimal training on how to use them," explains Dr. Mortenson, who is also an assistant professor in the Department of Occupational Science and Occupational Therapy, Faculty of Medicine, at the University of British Columbia. "So, you can get fairly inexpensive ones through stores that will give people an orientation to the device, but the training is quite curtailed and check-ins after the purchase don't really happen." 
"There's quite a bit of concern out there that people aren't getting the training needed to use these devices."
Tailored training opens up more opportunities to be social 
The study will also look at whether training impacts the places scooter users go, their mobility, social participation and safety. It is therefore essential that the education sessions provided through the study be community-based.
"We will actually go to people's homes and work with them in their own environment, so we're contextualizing all of the skills we teach them," explains Dr. Mortenson.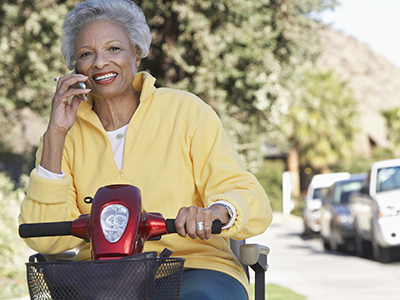 "We're going to make the scooter training very tailored to the client and what they want. So if they want to go shopping, we'll teach them how to go shopping; if they want to walk the dog, we'll teach them how to walk the dog."
By gaining a better understanding of the implications of scooter training, Dr. Mortenson's research aims to increase the social participation of scooter users and to enable them to do activities that give meaning to their lives.
"We don't want to teach an individual with a scooter to do an activity that they're never going to actually do," he adds. "But if they're interested in something, then we're definitely going to support them in that."
---
Interested in participating in this study? Click here to learn more or contact Leena Chau at leena.chau@ubc.ca /(604) 714-4108.