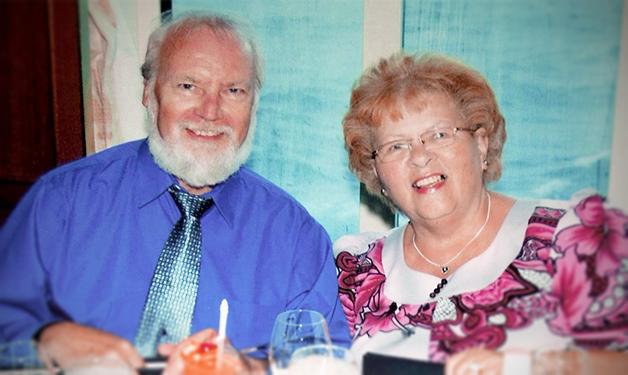 "I say yes to research because it's the one thing that I can do to help."
— Carolyn Abramson, Fraser Valley
Although Fraser Valley resident Carolyn Abramson's doctor discovered that, unknown to her, she had a "goliath" of a kidney stone, her doctor gave her the green light to travel to her 50-year college reunion in Nova Scotia with a few conditions.
"He thought it was too large to have just formed. I'd had it for a while and there was no reason to believe it was about to move and cause damage or pain," recalls Abramson. "Knowing that there wasn't going to be another 50-year reunion, he said I should go. He had me bring a prescription for powerful antibiotics on the trip and if I began to run a fever I was to start taking the pills and get to a hospital immediately.
Abramson made the trip without complication and upon her return scheduled the surgery to remove the stone, her third.
Like approximately half of all kidney stone formers, Carolyn Abramson has recurrent stones. Her husband, Ken, on the other hand, has never had one despite eating a similar diet to Carolyn's and sharing the same living environment.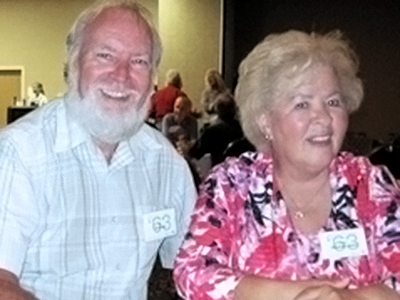 The couple are currently participating in a ground breaking clinical trial based out of Vancouver General Hospital (VGH) and led by Vancouver Coastal Health Research Institute scientists Dr. Dirk Lange and Dr. Ben Chew. The clinical trial is the first of its kind to investigate the link between bacteria in the human intestinal tract and the formation of kidney stones in couples that comprise one recurrent stone-former and one non-stone former. 
"We want to find those bacterial differences between patients who get stones and those who don't," say Drs. Chew and Lange. "Ultimately, we hope that we can identify these bacteria and pathways to help patients stop getting kidney stones."
"Examining the microbiome–the normal flora of bacteria living in or on us–is a new form of science," adds Dr. Chew, associate professor in the Department of Urologic Sciences at the University of British Columbia (UBC) and urologist at VGH. "Intestinal bacteria play a big role in our health, which is why we're looking into this area."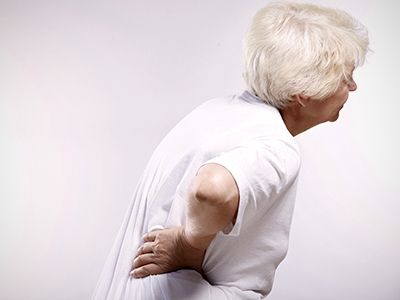 "A lot of patients ask me, 'Can you tell me which kinds of bacteria I have, what I'm missing, and which bad ones I have that I should get rid of?'" adds Dr. Chew. "I'd like to eventually be able to say, 'Yes I can,' for each patient."
Co-investigator and microbiologist Dr. Lange believes that the immense variety and quantity of bacteria in the microbiome mean many different bacteria and the interplay between them may be responsible for stone formation.
"We wanted to examine the microbiome as a whole because it's an environment where there are billions of bacteria living together symbiotically. It's hard to believe that a single bacterial species is going to make a difference," says Dr. Lange, assistant professor in the Department of Urologic Sciences at UBC. "That's what led us to looking at the microbiome in recurrent stone formers and their partners."
Clinical trial participants such as the Abramsons provide samples that are sent to Dr. Lange's lab to extract and sequence the bacterial DNA and identify specific bacterial species.
"You can actually think of this as leading to personalized medicine, in a way, as DNA sequencing becomes less and less expensive," says Dr. Lange.
Understanding differences in bacterial species is only the beginning because each species has an almost specialized function, adds Dr. Lange.
"Just because we find that we're lacking one type, we don't know what that may mean overall at the enzymatic level. That involves even deeper sequencing," he says.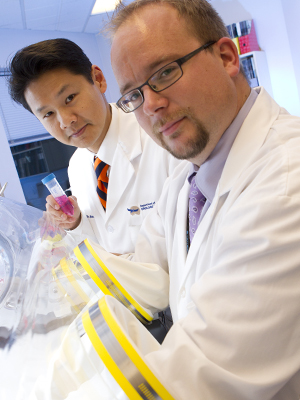 For Carolyn, as a person who forms stones and who vows that passing them was far more painful than childbirth, she feels a vested interest in the clinical trial.
"When I was asked to take part in this research study I agreed right away–it's the one thing I can do to help," she says. "Because having kidney stones can be such a painful condition it's really important that they find an answer."
---
For more information on this clinical trial, contact research manager Olga Arsovska at 604-875-4111 ext. 62421 or email olga.arsovska@ubc.ca.
THIS IS ONE PATIENT'S STORY OF PARTICIPATING IN A CLINICAL TRIAL. YOUR EXPERIENCE MAY DIFFER. LEARN MORE ABOUT CLINICAL TRIALS BEFORE PARTICIPATING.