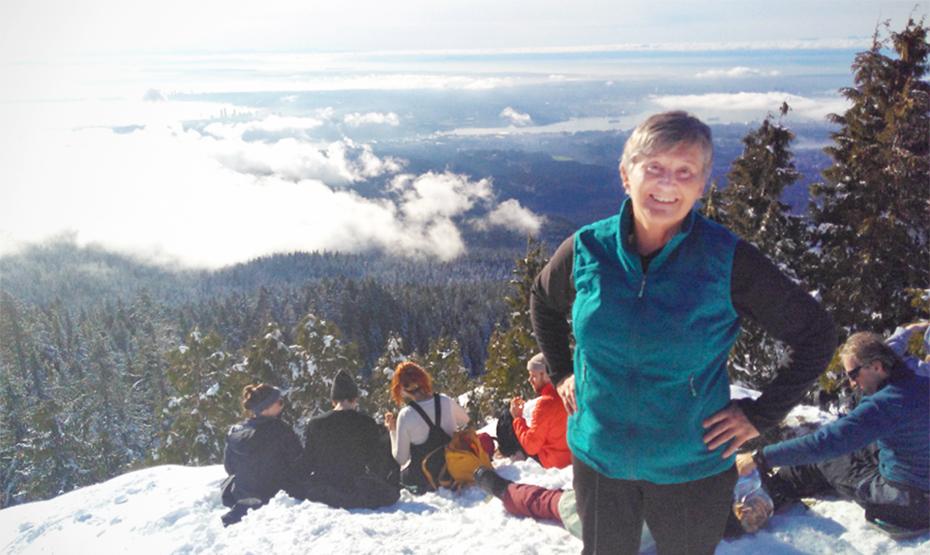 "I say yes to participating in research because I support science and I'm keen to further knowledge about women's health."
– Olga Volkoff, Vancouver
69-year-old Olga Volkoff is a physically active and health-conscious senior. The retired business professor from Vancouver is so active that she didn't think the slight chest discomfort and fatigue she felt after a triathlon were signs of a heart attack. Volkoff is part of a small sub-group of heart attack patients—mostly women—who don't present with typical symptoms or show blockage in their arteries with standard testing. To help researchers learn more about the condition, Volkoff is taking part in a ground-breaking study of women like her at Vancouver Coastal Health Research Institute.
"The symptoms I had were very easy to ignore and at no time did I experience any kind of sharp pain. Neither the doctors nor I could tell when the event occurred, but I did have a heart attack." 
Volkoff says prior to her heart attack in early September, she had been under some stress. "I had a fairly strenuous and sleep-deprived week moving out of my condo, followed by a weekend away to do a triathlon with friends. I felt tired even before the race, but I thought, 'that's okay, I'll just take it easy'." Volkoff walked the running portion of the triathlon and says she felt a bit short of breath. "When we celebrated with champagne later, I kept feeling like bubbles were stuck in my chest, like I'd swallowed air." Volkoff's discomfort continued and she barely slept that night. 
The next morning, Volkoff's friends took her to Vancouver General Hospital, where blood tests revealed highly-elevated levels of troponin—a marker for heart attack.
Next, Volkoff underwent an angiogram that did not show any artery damage or blockages. With her atypical results, Volkoff was a prime candidate for Dr. Tara Sedlak's Heart Attack Research Programs in women study, also known as HARP. As a former researcher herself, Volkoff knows the importance of evidence-based research and was glad to take part. 
"These women who have been told they've had a heart attack are left wondering—did they? But why? And what should they do now? These questions were left unanswered."
"Up to 10 per cent of women who present with what sounds like a heart attack—troponin rise, chest discomfort, possible EKG changes—go for an angiogram but nothing is found," says Sedlak. Before the HARP study, Sedlak says women like Volkoff would be left somewhat confused. "They would not necessarily receive cardiology follow-up because they were told their angiogram was normal. This often creates anxiety and uncertainty, so it's important to give them better answers." Sedlak says this sub-group of patients has a six to 10 per cent chance of recurrence, and, even if their arteries are normal, a two to three per cent mortality rate within 12 months.
New tools, better answers
To help find answers to these questions, Sedlak's study uses two diagnostic imaging tools—a small camera called OCT during an angiogram and an MRI. Instead of just using dye in the angiogram, researchers also put a camera down the artery. This provides a 3D image, and a much more detailed picture.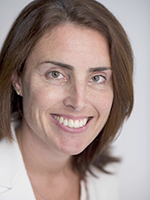 Sedlak also notes that in the past, MRIs were not used reliably with cardiac patients. An MRI is able to get a good look at the muscles of the heart and can find things that mimic a heart attack, such as a viral infection. It can also help identify scar tissue that confirms a heart attack occurred. But to be effective, the MRI must be done very soon after the heart attack. For example, Volkoff received an MRI within two days. 
With better screening, Sedlak says women in the study will receive a clearer diagnosis, and could be offered treatment, such as beta blockers, to prevent future recurrence. Even if nothing is found, as was the case with Volkoff, the more rigorous screening will allow women to get the additional follow-up and monitoring they need. Vancouver is 1 of 6 sites participating in the HARP study, which expects to enrol 250 patients.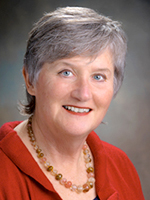 Volkoff says she now acts as an advocate for heart health, telling all her friends to pay attention to even the most subtle symptoms and changes in their bodies. 
THIS IS ONE PATIENT'S STORY OF PARTICIPATING IN A CLINICAL TRIAL. YOUR EXPERIENCE MAY DIFFER. LEARN MORE ABOUT CLINICAL TRIALS BEFORE PARTICIPATING.