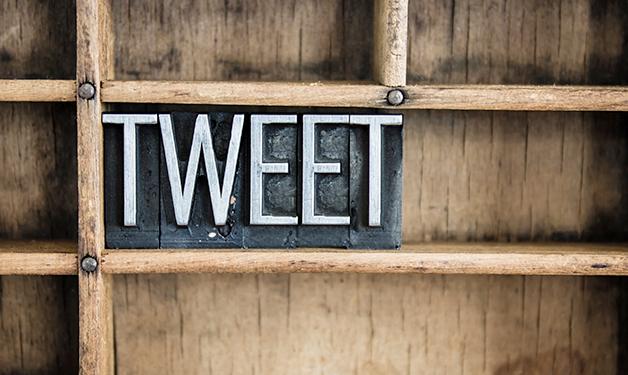 Some of our most successful researchers explain why Twitter should be your top New Year's Resolution.
More and more researchers at the VCH Research Institute are carving out time from their very busy schedules to focus on building their social media presence. Are they sacrificing valuable time that could be spent on research or with loved ones? Here's what four of our experts had to say.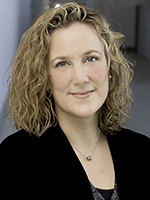 Q: I'm too busy to post to social media. How do you find the time to fit it into your day?
Dr. Robillard: Social media doesn't have to be a big time commitment, despite its bad reputation on that front. Most platforms, like Twitter, have mechanisms in place to curate the information that is most likely to be of interest to you. I would say I spend about 10 minutes per day total on Twitter, divided into 2 periods of 5 minutes. I find that scanning tweets tells me everything I need to know, so I no longer spend time reading the news. I've actually gained time!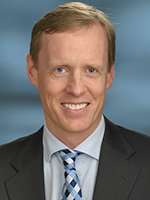 Q: What purpose does Twitter serve for you?
Dr. Black: I use Twitter primarily for three reasons:
Before, at and after conference events to highlight important content for those who are not there or are in other sessions. I am right now heading to Germany for the meeting of the International Bladder Cancer Network. Most urologists have never heard of this meeting - so it is important to get the word out. I was just at the SIU meeting in Buenos Aires, and tweeted actively to highlight activities of the early career urologists participating, because I am head of a committee that represents their interests.
To spread the word about major breakthroughs in bladder cancer—either new clinical trial results or new papers in the literature. Not necessarily anything that I am linked to. For example there was a news release on a positive trial with a new immunotherapy last week.
To highlight achievements of the Vancouver Prostate Centre (VPC) or other "friends"—in the sense of promotion. I try not to self-promote, although I will promote achievements of fellows, which ultimately is self promotion by surrogate. I was re-tweeting earlier today about a positive clinical trial with a drug developed at the VPC.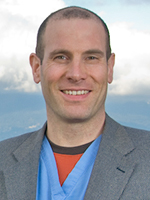 Q: When you post to social media, who are you hoping to reach? Do you feel that you're successful?
Dr. Carlsten: This is the best part—I am not really hoping to reach any audience in particular, and I don't really strategize this, so I can do what feels natural. One could certainly be very strategic, and I don't think that is wrong, but for me there are so many other strategic aspects of my work that I prefer to leave my Twitter activity a bit more organic. That is not to say that I don't think about what I post—I do, and in particular I generally keep my private life out of it. I am very aware that this is NOT a formula for having a lot of followers, but the quality of followers is fantastic. Increasingly, I find that new followers are those I do not know, even remotely, and that is refreshing. For example, recently a large group of people from India followed me based on an exchange related to the nasty and escalating air pollution problems in their country. There is virtually zero chance I would have connected with them without social media.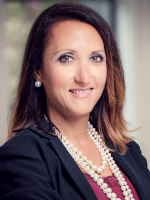 Q: What role do you feel that social media plays in making your research more accessible and improving science literacy?
Dr. Brotto: As scientists, we have an obligation to the public to communicate our findings to them in a way that is accessible and meaningful and I believe this whole-heartedly. A survey of Canadians finds that although we believe we have high science literacy, the reality is that our science literacy is not very high. Researchers are ideally situated to address this gap, and social media is arguably one of the most effective and economical means of spreading scientific findings to the public. I engage in a variety of different knowledge dissemination strategies, including the more traditional methods of journal publications, conference presentations, and grand-rounds discussions.  However, I have found social media to allow for a far greater reach than any of these methods combined. I am particularly fond of Twitter, which I use to share science related to women's health, and I judiciously use hashtags that will increase the reach of these tweets. I also tag institutions, institutes, and individuals who I think may be particularly interested in the findings. I try to be quite active on Twitter, with daily tweets or retweets.  
Another social media vehicle we use regularly in my lab is YouTube. Following the completion of a study, we will videotape a 2 minute interview with the researcher or student leading the study, during which they will provide a lay friendly overview of the findings and their importance. We also use YouTube to address controversies where a traditional "Letter to the Editor" may only be read by a handful of researchers.
Q: What is your biggest social media-related accomplishment?
Dr. Robillard: Social media has allowed me to become aware of the excellent work of Canadian colleagues and has led to a very fruitful collaboration with a fellow "tweep" [Twitter users] from across the country. As well, I have had the wonderful opportunity to connect with key stakeholders for a research proposal (members of the patient community) and working with these fellow tweeps has been tremendously helpful and enriching for me as a researcher.
Learn more about the role that social media can play in promoting your research and how you can get started.