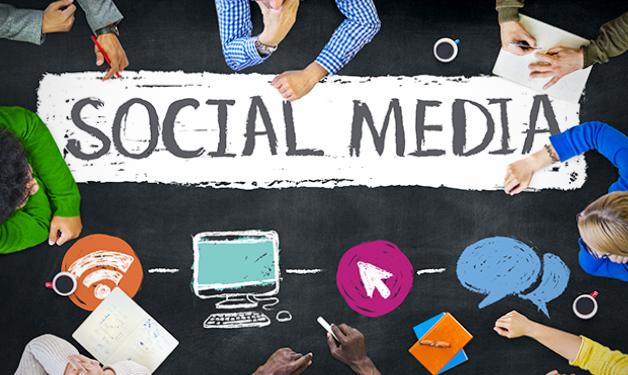 New research examines the potential applications and risks of social media as a learning tool in health care.
It's now common practice for politicians, corporate leaders, and legal authorities to use Twitter to share information and anecdotes with the public. Though social media offers speed and access to wider audiences, with it also comes the pitfalls of potentially sharing information that may not be appropriate for the public realm. 
These opportunities and concerns are part of groundbreaking research conducted by Dr. Kendall Ho—a Vancouver Coastal Health Research Institute (VCHRI) researcher and practicing emergency physician at Vancouver General Hospital—that examines the use of social media in health science education. 
"There's no question that social media has changed our lives in many ways," says Dr. Ho. "As health care professionals, we need to identify social media's advantages and how best to use them for health education and clinical care. We also need to understand some of the dangers and challenges surrounding patient confidentiality. That is why research in this area is so important."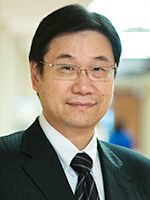 A pressing need for better social media protocols
Dr. Ho and co-authors examine perceptions of social media use in health science education in a 2017 JMIR Medical Education study called "Social media in health science education: an international survey." With the involvement of UBC Southern Medical Program medical student Karan D'Souza and universities around the world, Dr. Ho and his co-authors found that most of the health science student respondents have social media accounts and see the value of this digital means of communication. However, the students—from eight universities in seven countries—identified three main barriers to using social media in their health science learning: "uncertainty on policies, concerns about professionalism and lack of support from the department."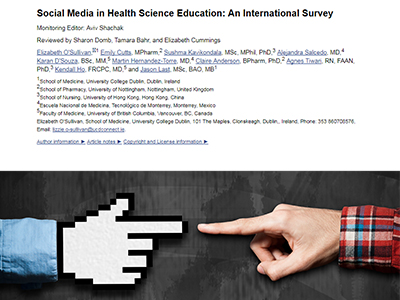 The majority of students reported using social media for personal and/or professional purposes, but many noted that they were uncertain about how and when to use it appropriately in their academic work. More than 10 per cent of students admitted to sharing clinical images without permission and, of these, almost 30 per cent did not use security settings or did not know what their security settings were. 
Tellingly, 65 per cent of respondents had not received training in social media policies and guidelines, and most of this group noted that they would like to receive such training. 
To maximize the benefits of using social media in health science education, and minimize the risks associated with inappropriate sharing, Dr. Ho and his co-authors recommend ramping up social media training programs and establishing clear guidelines on how to share information through online channels. 
Watch a video of Dr. Ho discussing the transformative power of social media in health care education:
As Dr. Ho notes, social media is a powerful tool for: peer learning; knowledge translation and dissemination; and communicating with patients and families. It also supports different learning abilities and styles—including visual learners—through its many interfaces, such as infographics, videos, wikis and blog posts.
Going social for faster learning
Michael Slater, a medical student in UBC's Southern Medical Program, appreciates the efficiency and opportunities for interdisciplinary collaboration social media affords. By following the social media posts of experts in his field—where he often finds links to research studies and information about clinical best practices—he saves time and increases his productivity.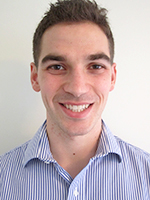 "There is so much information getting out to the public already," says Slater, who is also working on the social media for health education research initiative with Dr. Ho. "If that can be useful information, it is not a bad thing so long as confidentiality and professionalism are protected and maintained."
"Social media is already being used in the personal and professional lives of researchers and clinicians; education should give students the tools they need to navigate its risks and benefits."