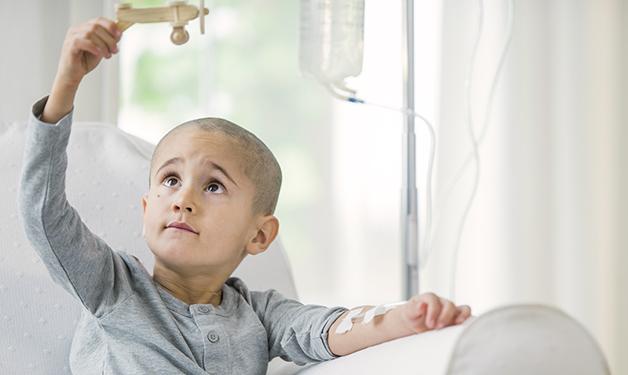 World-renowned researcher is given carte blanche to discover solid tumour treatments for children.
Cancer researcher Dr. Mads Daugaard knows first-hand how out-of-the-box thinking can lead to major discoveries. The Vancouver Coastal Health Research Institute senior scientist was recognized with the St. Baldrick's Foundation Robert J. Arceci Innovation Award to support his investigations into childhood cancer treatments.
Daugaard, at the Vancouver Prostate Centre, played a central role in an earlier discovery that a sugar molecule found in the placenta is also present in most cancers. He and colleagues also uncovered that a protein produced by the malaria parasite binds to this sugar, making it a good conduit to funnel cancer-fighting therapies directly into cancer cells.
"The uniqueness of that discovery was that we could target basically any cancer."
The funds from the Arceci Innovation Award will be used towards Daugaard's research into a treatment for solid tumours that affect children—particularly the most difficult-to-treat and deadliest forms. It could also have broad implications for solid tumours in adults.
"Solid tumours constitute a particular challenge in paediatric cancers because there are presently few treatment options," says Daugaard. "There have been a lot of breakthroughs over the years for childhood blood cancers, but there is still no treatment option for metastatic solid tumours among children, for example."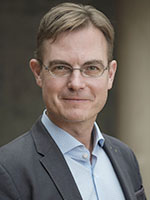 Already, Daugaard's oncofetal approach—looking at the connections between the foetal compartment and cancer—has succeeded in fighting back and sometimes eliminating breast, prostate and non-Hodgkin's lymphoma tumours in pre-clinical testing, along with treatment-resistant bladder cancer. 
Similar to cancer, the placenta grows and proliferates rapidly inside the womb of a mother. It invades and integrates into neighbouring tissues, establishes a complex and elaborate vasculature and evades the mother's immune system. 
"By studying the placenta, I believe we can learn a lot about tumours."
Not only is Daugaard leading the way to stop and potentially destroy cancer cells using his oncofetal approach, he is also investigating possible diagnostic tools for early disease detection. A simple blood test, he says, could alert clinicians to the presence of the sugar modification found on most cancer cells and the foetal environment.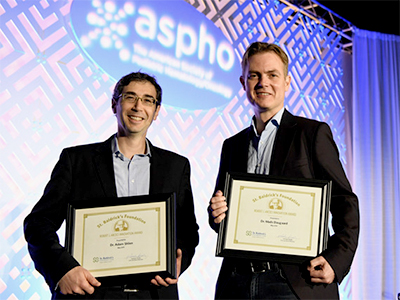 A new frontier for childhood cancer research 
Unlike adult cancers, cancers affecting children often come with few mutations and are driven by chromosomal aberrations. This means that researchers face unique challenges that may require different approaches, along with a greater emphasis on collaboration and the cross-pollination of ideas, to stop and prevent tumour growth.
"Ten years ago, cancer research was more discipline-specific. Now, we are increasingly looking at it at the molecular level, which means there is a lot of overlap between different areas of cancer research."
Daugaard's malaria cancer project, for example, was "a very happy marriage between two research fields, namely parasitology and cancer biology." This collaboration between disciplines led to a discovery that "could be used to treat between 50 and 100 per cent of different types of solid tumours."
The support from the Arceci Innovation Award gives Daugaard and his team the freedom to pursue research guided by his knowledge and expertise, such as the oncofetal approach, in any way he sees fit over the next three years.
"Most big discoveries come from combining non-obvious things," says Daugaard. "I think there are many more exciting discoveries to be made between the placenta and cancer that could lead to life-changing results for cancer patients."