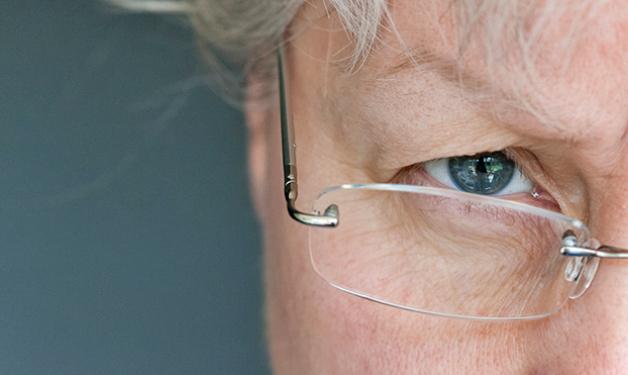 "I say yes to participating in research because people like me are desperate not to lose their vision."

— Barbara McWilliams, Vancouver
More than 10 years ago, 77-year-old Vancouver resident Barbara McWilliams visited an optometrist thinking that she needed a stronger prescription for her glasses. Instead, she learned that she had dry age-related macular degeneration (AMD), a condition that had already robbed her older brother of most of his vision. AMD damages the cells in the eye's macula, which is the centre portion of the retina that allows for seeing objects clearly. There are approximately 1.4 million Canadians living with AMD and it is the leading cause of vision loss in Canada.1
"I felt like it was a terrible diagnosis," says McWilliams, a former nurse. 
"Nobody wants to lose their vision," says McWilliams.
McWilliams, who keeps up on medical research, asked her ophthalmologist about AMD clinical trials or studies happening locally. That is how she came to participate in the CHROMA study, which is testing the efficacy and safety of a new medication.
Vancouver Coastal Health Research Institute scientist and CHROMA co-investigator Dr. Eduardo Navajas explains how geographic atrophy (GA), an advanced form of dry age related macular degeneration, can cause loss of vision.
"Patients with dry AMD eventually start to lose a layer of the retina called the retinal pigment epithelium – this is the hallmark of GA," explains Dr. Navajas, who is a vitreoretinal surgeon and clinical assistant professor in the Department of Ophthalmology at the University of British Columbia.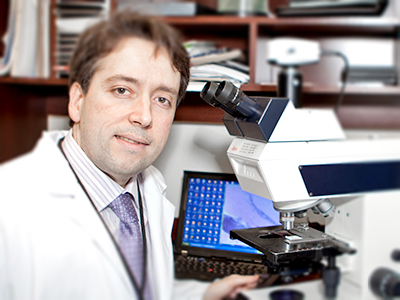 Patients participating in CHROMA receive either a placebo or an injection of the medication into their affected eye. The drug aims to decrease the rate of progression of GA.
"People like us, who are losing our vision, are desperate for something that allows us to keep our sight from deteriorating or maybe, one day in the future, something that can even give us back our sight," says McWilliams.
"The research is being conducted at the Eye Care Centre at Vancouver General Hospital and is part of global clinical trials as the drug has not yet been approved," says Dr. Navajas. 
Because the study is double-blind, neither McWilliams nor the researchers know whether she is receiving the experimental medication or a placebo, but that hasn't decreased her enthusiasm for participating.
"All I hope is for my AMD to be maintained and not get worse," she shares. "I saw my ophthalmologist recently and, luckily, he said that it's not getting worse."
"I'm hoping I can get my brother into a different clinical trial or study one day that can help get his vision back," she shares. 
1 CNIB - Fast Facts about Vision Loss
THIS IS ONE PATIENT'S STORY OF PARTICIPATING IN A CLINICAL TRIAL. YOUR EXPERIENCE MAY DIFFER. LEARN MORE ABOUT CLINICAL TRIALS BEFORE PARTICIPATING.