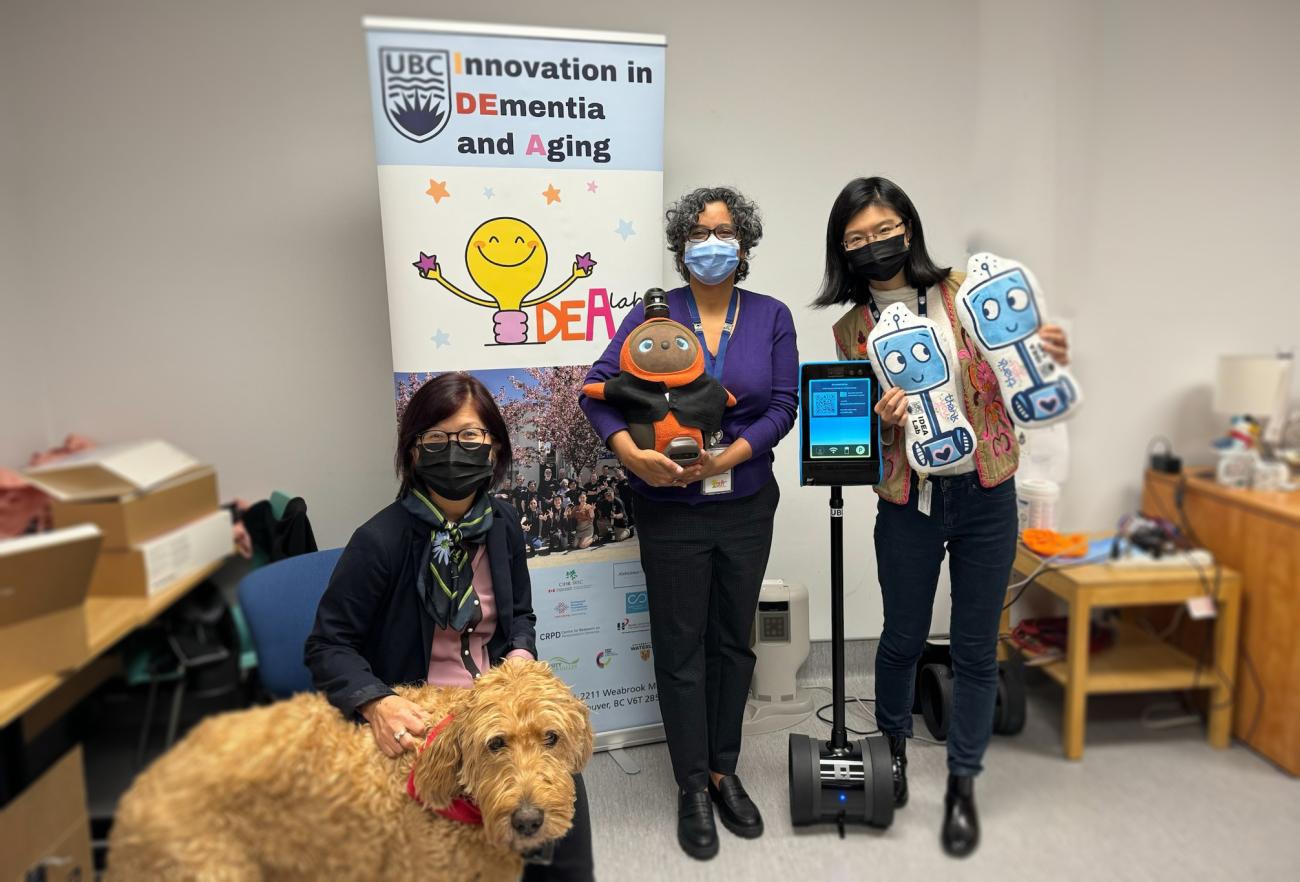 New studies using robots and AI are charting a new course for dementia care.
Canada is undergoing a demographic shift, with the older adult population, specifically individuals aged 65 and above, growing at a faster rate than any other age group. This is expected to increase by 68 per cent over the next two decades. Currently, approximately 600,000 older adults in Canada, accounting for eight per cent of older adults, are living with dementia. 
At the forefront of this critical challenge is Dr. Lillian Hung, a researcher at the Vancouver Coastal Health Research Institute. She leads the Innovation in Dementia and Aging (IDEA) lab, dedicated to improving the lives of those living with dementia and their caregivers by integrating innovative technology into patient-oriented research. 
"Our unique work centers on addressing pressing clinical needs," says Hung. "Our work is deeply rooted in supporting patient care and well-being."
With a team of 100 lab members, spanning staff, students, patient partners and industry collaborators, Hung is committed to enhancing and developing emerging technologies to solve clinical challenges. This includes applications like virtual reality in long-term care, sleep monitoring sensors, silent disco headphones, TV studies and more.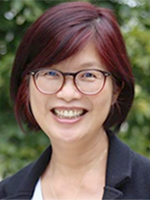 The process of identifying the right technology and ensuring it resonates with long-term patients requires a collective effort, including discussions with clinical staff, patients, students and industry partners. 
"It's about understanding the real challenges people face and exploring how technology can address them," says Hung. 

What sets the IDEA lab apart is its commitment to personalized research — Hung and her team collaborate closely with patient and family partners to tailor their research studies to meet the specific needs of a diverse population, considering factors such as cultural backgrounds and language barriers. 
"Our work goes beyond curiosity. It is about identifying pressing issues and how technology can be harnessed to alleviate them."
The evolution of technology in long-term care
Within the IDEA lab, 15 ongoing studies are exploring the transformative potential of robots in addressing the complexities faced by patients living with dementia, often stemming from social isolation. Robots and artificial intelligence (AI), particularly during the COVID-19 pandemic, have proven invaluable in connecting patients, their loved ones and caregivers.
The Telepresence robot, resembling a tablet on wheels, was developed to combat social isolation in long-term care. Controlled remotely through a smartphone link, it allows family members to virtually accompany patients to appointments, provides translation assistance for staff, and fosters relationships with loved ones.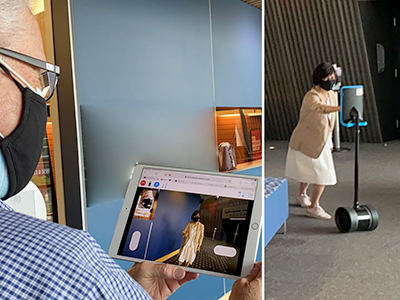 Similarly, the Aether robot was designed as a collaborative service robot to help improve quality of life for residents in long-term care, especially those with physical limitations. It supports staff by creating inspection routes within care homes and identifies potential hazards, such as spilled water or resident falls.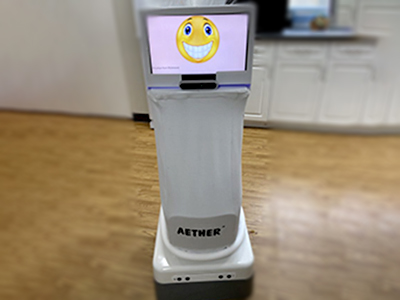 The IDEA lab's collaboration with a Japanese technology company resulted in the LOVOT social robot project. These pet-like characters use AI and machine learning to facilitate connections, both with people and between people. These cuddly companions could help enrich the lives of older adults, promoting affection and physical touch without the need for verbal communication.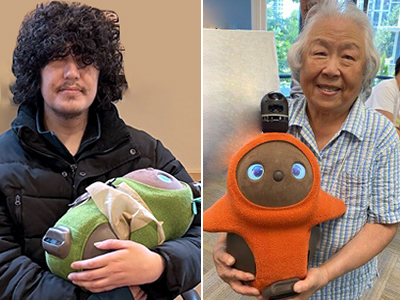 For patients with dementia experiencing anxiety and breathing difficulties, the CALM robot offers a solution. Smart stress-relief robots guide deep-breathing exercises, and include a soft dolphin designed to help sync breathing when held close to the chest, and a smaller penguin that fits in the palm of a patient's hand.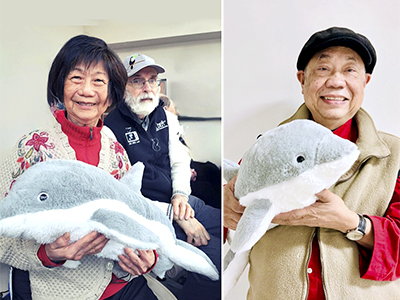 Finding innovative and universal solutions
Each robot study in the IDEA lab serves a unique purpose, providing tailored support to patients living with dementia in long-term care. Hung envisions creating a universal language to break down barriers faced by this patient population.
"Our commitment extends to supporting underrepresented and marginalized populations, especially those in moderate and advanced stages of dementia, where research is currently limited." 
The IDEA lab's vision to create opportunity is made possible through interdisciplinary collaboration, uniting students from diverse fields like engineering, psychology, medicine and nursing with an intersectional group of patient partners, clinicians, decision-makers and organizational leaders. 
"We value equity, diversity and inclusion, and we don't just say these words — we take action. We walk our talk, and that's what the lab is about."
---
"Behind the Lab Doors" is a Research Insider series that offers a behind-the-scenes glimpse into the labs of health researchers across VCHRI. These stories will explore research currently in the works, including ongoing and long-term studies that have the potential to directly impact quality of care for patients and clinicians. To feature a study from your VCHRI-affiliated lab, contact us at vchricommunications@vch.ca.